Taking a personal loan can be pretty scary for most people, and for many, the thought is one they would only turn to as a last resort. While it certainly makes sense that a personal loan might be scary to you, the fact is that there are times when they make a lot of sense.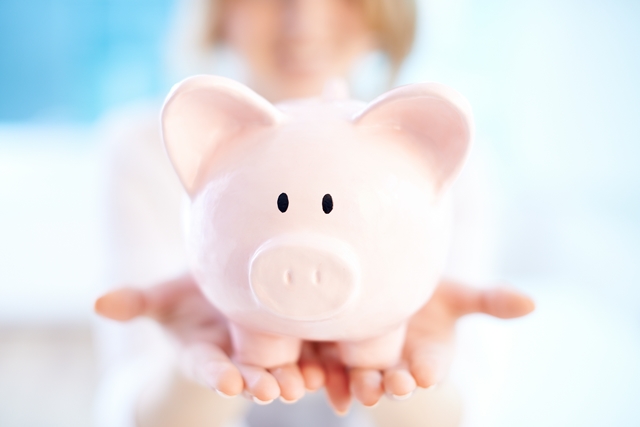 Whether you're actively considering one now, or you're just trying to figure how you're going to handle some bills, a personal loan could help you out. According to an analysis in 2015 by LendingTree, 39.55% people used personal loans to consolidate debt. Although the standard use of a personal loan can be debt compiling, you can use it for several other reasons you might not have thought of.
Use this guide to learn more about personal loans and why there are more reasons than you might think to take one.
Use a Personal Loan to Increase the Value of Your Home Home expenses can get out of control quickly, and if you're a new homeowner, maybe you bit off a bit more than you can chew. Financial troubles will get better, but home repairs won't wait.


If you've got problems like a leaking roof or heating and cooling issues, a personal loan is often a wise move. Fix it now before it becomes more expensive down the road. A personal loan is a cost effective way to fund your home improvements.

Finance Your Dream Vacation

Most people wouldn't think about taking a personal loan for vacation, but sometimes you just need to recharge your batteries. Going on a vacation involves costs like airfares, hotel and taxi bills, food and other travel expenses. Financing all these expenses is not possible if you lack savings. A personal loan will help you take your dream vacation.


Just make sure you have a reasonable way to pay them back and hammer out a plan before you get on that plane or book that hotel room.

Can a Personal Loan Be Used to Pay Off Student Loans?

Student loans can be a huge burden on your finances if you've racked up big bills and aren't making enough to pay them off in full. While payments are often low, the debt hanging over your head that can make it hard to get approved for other loans.

Take a personal loan to wipe out student debt and pay it back with no interest or a lower interest rate.

Can I Use a Personal Loan for Debt Reduction?

Debts, even if it's just a few thousand dollars, can be a killer when it comes to your finances. Accrue enough of it and you'll find it hard to rent an apartment, get a car or even open a credit card account at the local department store.

If you've got a ton of debt, consider taking a personal loan to get out from under some of it. The interest rate, even if it's a personal loan, will be lower and won't compound each month.

Free Yourself from the Burden of Credit Card

Credit cards can truly break the bank, and if you've got high interest rates, take a personal loan to keep from getting buried beneath them. Personal loans are installment loans that have fixed repayment periods. You will be out of debt once you will make those payments for that fixed period.

Credit card refinancing with a personal loan is a viable option to set yourself free from the burden of debt. It's much better to pay back a personal loan at a lower rate than a credit card.

Personal Loans Can Make Your Wedding Day Special and Memorable

The wedding you have is perhaps the only one you will ever have, so don't you want it to be special? Making it memorable can heavily affect your finances. Planning the event, booking the venue, other arrangements like food, entertainment and flowers can be expensive. Even if parents can't afford to pay the whole bill, a personal loan can help you include some special touches.

Seek a personal loan for that big day and get funds to take care of everything to make your wedding perfect.



Can a Personal Loan Be Used to Pay for Dental Work? You only get one set of teeth, and while cosmetics may not matter that much, dental issues can get expensive if they're not taken care of. A personal loan can help you get work done without huge credit card bills. if you dont have great credit, you might also find it tough to get dental work done without cash.


Can Personal Loans Be Used for Education? Even if you've paid off student loans, education still matters. If you need to go back to school to get ahead and find skills you need for work, don't hesitate to take a personal loan. You'll do much better in the long run with more earning power. Education can help you make more and move up faster.


Boost up Your Credit Score

If you have high credit card balance that is affecting your credit score, you can use a personal loan to pay off the balance. This will help improve your damaged credit score. A personal loan has lower interest rate than a credit card.


A personal loan will improve your credit score if you will maintain a positive payment history and pay more than the minimum amount due.

Save Money on Interest

If you can get a personal loan at a lower interest than what you are paying right now, you can save some money. Credit cards usually carry high interest rates. You can save money on credit card interest by paying the balance with a personal loan.


It's important to keep those credit cards away so you are not tempted to use them and get trapped in new balances.
A personal loan is the easy way to get money that will help you do something that you have always desired.