Buying a new home any time of the year is fun but buying a home during spring time is much better! With the birds chirping and flowers blooming, it's hard to pass it up. But before doing so, it's important that you do a few things before putting any money down on a house or signing on the dotted line.
Here are 6 strategies to help you buy your dream home: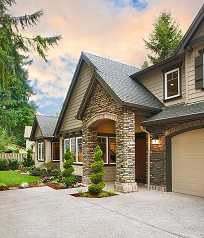 Keep ruler handy.
When you find a handful of homes that you are interested in, always make sure that you take a level with you. It might seem silly but little issues can turn into bigger ones down the line and its best to make sure that things like counter tops, door frames and floors are leveled correctly.
Consider your budget.
If you have just enough
money for a home
but not a lot of extra money to deal with big home improvement projects, make sure that you find a home that only needs basic repairs or fixes like painting a bedroom, wiring new light fixtures or even redoing a floor.
Contemplate various costs.
Make sure that you ask about appliances and other things in the home that could cost you a lot of money if you need to repair or reinstall them. This could include furnaces, chimney structures, cracks in the foundation, etc.
Hire a buyer's agent.
If possible, hire a buyer's agent. These agents will ultimately do all of the legwork for you and ask the questions that really need to be asked. Furthermore, a buyer's agent will have the hookup to all of the homes in the area that are for sale and they can find that perfect home for your needs and wants.
Know the builder.
It's also important to find out more about the builder of the home. Yes, the home itself is important but the builder of the home is also important because it gives you an eagle eye view of what you can expect from your home.
Check out more about the home.
Before you purchase a home, make sure you always check out the layout of the land and the neighborhood itself. In fact, check the neighborhood both at nighttime and daytime.