According to Bo Derek "Whoever said money can't buy happiness simply didn't know where to go shopping".
The two major days specially meant for shopping are the Black Friday and Cyber Monday. Entire US witness heavy deals and discounts on these two days. It's the time when retailers offer great discounts and consumers hunt for the best bargains on the products that they need.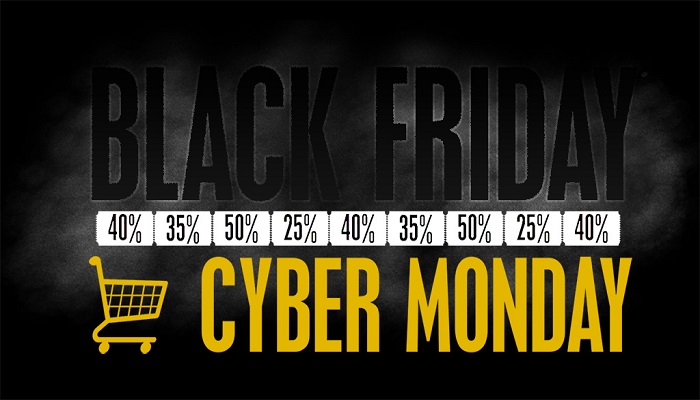 Cash In A snap wishes all its clients-Happy Shopping on Black Friday and Cyber Monday! It's not only the stores outside your house, but exploring online for the desired products can also save you money.
We have listed some of the deals you cannot resist. You can get the same day cash advance online to grab your favorite deals instantly.
Black Friday Deals You Should Not Miss
Bestbuy.com Especially known for its electronics, Bestbuy.com announces its deals just before the Black Friday. There are electronics like a television, laptops, smartphones, and cameras on which you can save up to $700. Click here for more details.
Amazon.com Internationally recognized for the products and offers, Amazon.com has exclusive online offers. Enjoy your Black Friday shopping with Amazon. Explore these deals.
Walmart.com Want some more deals on Black Friday? Walmart.com has compiled many deals. Get these Friday Doorbuster deals today. Click here for more details.
Tips for Safe Online Shopping on Black Friday
Black Friday is one of the biggest shopping days in the US, but you might fall for some lousy traps if you are not careful. Follow these tips to remain safe and enjoy your shopping experience.
Don't rush when you see "while supplies last" sign
Beware of hidden costs or terms
Check the features and expiration dates on the products carefully
Don't get lured in with bait and switch trick
Cyber Monday Deals You Can't Resist
Macys.com From small accessories to home specials and jewelry, Macys.com has exclusive deals sorted out for you.Click here to make your Monday happier and full of smiles.
Cybermonday.com Receive up to 50% discount and save on your selected brands. Cybermonday.com has unlimited coupon codes to get the brand you desire. Click here to view the codes and apply them wherever you shop.
Groupon.com Check Cyber Monday Mania on groupon.com to get unlimited deals at affordable rates. You can find local and international deals too. Click here for more details.
Tips for a Better Shopping Experience on Cyber Monday
Cyber Monday is the best shopping day to get great deals on tech- from video games, movies, TVs and home theater to the coolest gadgets. However,
you should be careful
so you don't fall into any trap.
Don't click on nasty links
Keep your gadgets like smartphones locked
Buy security applications for your gadgets
Don't go for faulty applications
Avoid using your credit card
Be safe and careful to have a great online shopping experience this Black Friday and Cyber Monday!
[applynowimg]