"Nothing burns like the cold" – is something which every American will agree to. Winter seems to be one of the most deadliest seasons in the United States. As soon as the sun gradually lowers in the sky, severe cold accompanied by strong and chilled winds makes for some bitter conditions.
It's the beginning of 2016, and the year is welcomed with strong winter storms and snow falls in several states in the US, affecting day-to-day life on a vast scale. Various important systems including road, rail and air transport, and amenities like healthcare services have also been greatly affected. As per the data reported last Saturday, New York City was affected the most with 26.8 inches of snowfall.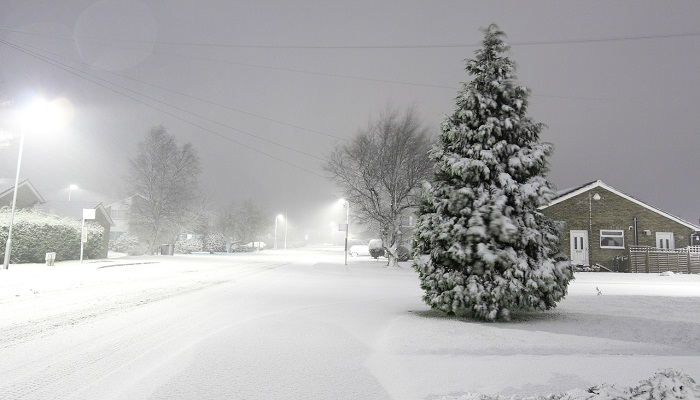 Who are affected?
Public Transportation The first drawback seen in the winter and heavy snowfall months is the blockage in public transportation, which indirectly affects the conveyance within the city. If a snow storm knocks, the transportation system is the first to get affected badly.
Trains & Flights As the winter season rages, it causes a severe problem in the rail network and airways. Canceled or delayed trips seem to be commonplace in severe snow storms.
Local Business Sometimes, heavy snowfall can result in complete city closure, which affects local businesses like shopping stores and vendors. Thick snow on the roads makes it impossible for people to get out of their homes to purchase basic items for their daily needs. As a result, local businesses face a tough time.
Financial Health Winters do not affect your long term finances, but short-term finances can be badly affected. Many times, people need instant money to cover some of their existing expenses. Thanks to online payday loan services, instant cash advances are possible within a day during an emergency.
Education Since there is no way for people to drive or even walk, the schools and universities are also closed, thus affecting the academic calendar.
Emergency Healthcare Facilities
Just like stores, retail markets, banks, schools and universities are affected, healthcare services are also affected. The unavailability of emergency services greatly affects people. However, many states have special preparations made in advance to deal with such situations. Using a helicopter instead of an ambulance is one such strategy to keep emergency services active during heavy snowfalls.
People living in areas prone to heavy snowfall are always advised to take early preventive steps, to ensure that their lives are least affected under life-threatening storm conditions.