Many people are desperate for money right now. It may be due to being off work or just poor management of your bills and expenses. But whatever the reason, be sure to step up and start taking control. You are not alone. Many people have been in your shoes before, and have got back control of their finances.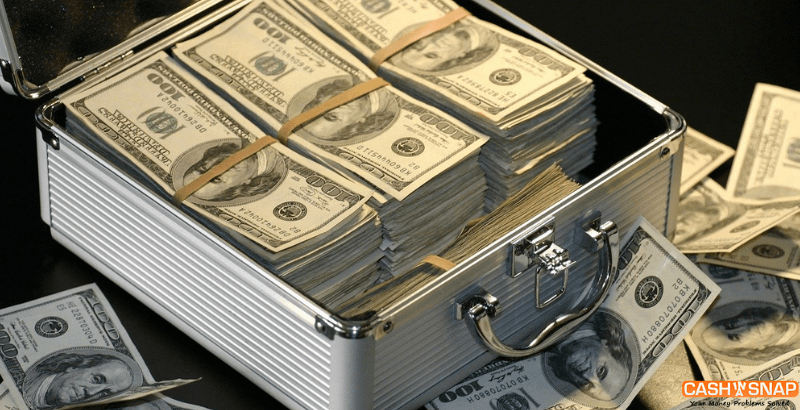 What can I do if I need money desperately?
Here are more than a dozen tips to help you get your needed amount almost immediately.
Some will help you get cash faster than others. Prioritize what works best for you, depending on your circumstances, and get started!
• Sign-up for Cash:
There are free apps that give you money when you enroll e.g., Rakuten, Swagbucks, etc. You can get $10 to $20 just for signing up.
• Avoid Unnecessary Luxuries:
Stop spending money on "luxuries.' Most of us have a habit of getting fast food or a morning coffee drink that we could cut out and save a lot of money each month. Just 3 coffee drinks a week can add up to $50 or more monthly.
• Avail Cashbacks:
You can avail cashback on regular purchases e.g., Rakuten. This popular app can save money on everyday purchases, and you get cashback for using it.
• Sell Junk:
Sell things you do not need. You may have an old lawnmower, appliance, clothes, etc. that you can cash in. You can use apps now to list and sell items for cash.
• Cut Costs:
Cut expenses wherever you can. J there are several simple ways to save money every month, like setting your thermostat a few degrees higher, so you use less cooling or heating. Use less water by not letting the tap run when rinsing dishes, shaving, etc.
• Sell Cellphones:
You can get cash for your old cell phones. Just check the make and model online and, if accepted, trade the old phone in for cash.
• Donate plasma:
You can do this several times a month. Plasma donations often pay $40-50 each time you donate, and add up to several hundred dollars a month.
• Online job options:
Online jobs like tutoring, virtual assistant, data entry, and other similar part-time online jobs can be performed as per your schedule, and these will pay you by the hour. Often not many qualifications are required. These jobs may include:
• Local odd jobs:
Like yard work, cleaning, painting, etc. If you are handy or willing to put in some manual labor, many people will pay you cash to help with chores or fix-up projects.
• Part-time jobs:
Despite COVID and high unemployment, numerous businesses are looking for part-time help. Some offer flex hours to meet your schedule. Check job boards, online, and local community service organizations to find open jobs.
• Get a roommate:
Not everyone wants a roommate, but you can reduce your expenses by having someone share your apartment or home. Just be sure you check out your new renter before bringing them into your place.
• Reach out to friends and family:
Most people do this first, but if you have not asked for help, do not be afraid to see what those closest to you are willing to do.
• Work with free financial counselors:
Set up a budget. No matter what, this is something you should do as it is a proven strategy for getting control of your expenses and paying off bills as well as saving money for the future. There are many free services in most communities.
• Get a personal loan:
Though it may be your last resort, you can get cash in 1 business day from a payday loan service. Just be sure you can pay it back when it is due, usually your next paycheck.
Where can I borrow money ASAP?
If you are asking this question, you can take out a payday loan. These loans are fee-based but can be expensive if you do not pay them back on time. The additional fees and penalties can add up. So be sure you can pay back the loan on time before applying for one.
Who should I work with if I need money urgently?
You should figure out how much money you need before starting any of the suggested steps noted above. If you need cash right now, then the payday loan may be your only option provided you have already communicated with your family and friends.
What to do when I have no money?
Review how you got into your current situation and what things you could have done differently. Then, start working on gaining control of your expenses and living within your means as much as possible.
Almost everyone spends money on non-essential items, so cutting down on these things is often a great first step. You want to control your money. Setting up a budget should be a critical priority, so that you can know where you will spend money, how much, and what you can avoid spending money on.
If you are in control of your finances, you will not only feel more at peace but will also be able to cut down your debts while saving some money for the future.