Preparing for tax season is important to avoiding issues with IRS. While it is not necessary to be a tax code expert, the more you know about taxes, the better. One of your considerations should be deciding between a bigger tax refunds or paying less tax throughout the year.
Keep in mind that every individual's situation is different when it comes to taxes. People who are self-employed may owe a lot more money than they realize. The key to getting the highest refund is to know what and how much to deduct then file appropriately.
The following are tips to help you get the maximum tax refund
W-4 Withholding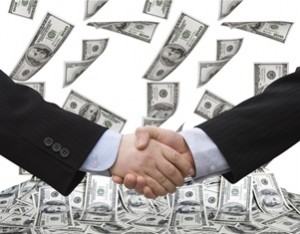 The W-4 form is for full time employees who have the option of increasing their tax refunds by reducing the number of exemptions. When you claim fewer exemptions, the government withholds more of your earnings which leads to a larger refund at tax time.
Donation Deductions You can declare donations for the past year on your taxes. It can be anything you donated to a nonprofit charity. If it's an event that involves travel you can deduct those expenses as well.
Employment Expenses Whenever you have to invest money out of your own pocket to pay for something at work including subscriptions to magazines, it's possible to deduct these expenses from your taxes.
Self-Employment If you run your own business there are ways to increase your tax refund. Some of the expenses you can declare include your home office supplies and equipment, phone and internet connections.
Dependents You can make deductions for people who depend on you for support. Dependents may include children, parents or relatives. In order for children to qualify as dependents they must be under your supervision for at least six months. You must also be responsible for at least half of home expenses such as rent, mortgage and food.
Retirement Fund By opening up an IRA you can contribute to your retirement savings and reduce your taxable income. You have until April 15th to open the account in order to declare it on your previous year's taxes.