What is an Emergency Cash Loan?
An emergency cash loan is a short term loan taken for any financial emergency. Emergency cash loans can help get you through the toughest of times, and you don't have to have perfect credit to qualify. Unexpected emergencies can be upsetting, especially if they cause hardships for you or your family.
Related: Bad Credit: Emergency Loans Can Help in Emergencies
What kinds of Cash Loans are there?
There are several different types of loan companies out there. When you apply with us you get the benefit of access to our large network of lenders. You also need to know that there are also different types of cash loans that you can get. Read on to learn more about types of loans.
Types of Cash Loans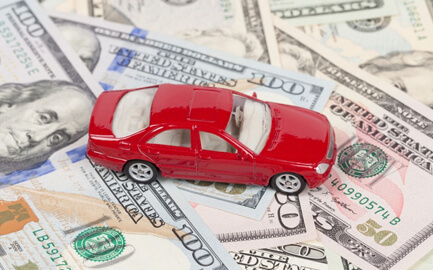 Online Payday Loans
The most common one is the online payday loan. The collateral for that kind of cash loan is the paycheck of the borrower. There is more to it than that, however, because not everyone can qualify for a payday loan. There is an age requirement that varies by state and there are also income requirements that vary by state, and how long you have been employed at your current job. The lender will want a contact phone number and bank account information so that they can direct deposit your loan money and direct debit your payment. These kinds of loans are becoming increasingly more common in difficult money situations.
Related: Online Payday Loans: An Instant Boon For Borrowers
Car Title Loan
Another type of loan uses your car/auto title. There are many states where car title loans are illegal and others where there are restrictions for auto title loans. What's more, the most a person can borrow for an auto loan is far less than what the car is worth. However, the person who wants this loan usually needs it desperately. These loans can go bad and then the auto is repossessed (and owned) by the lending company. So things can go from bad to worse. In addition, there can be no bank or lender's lien on the car. To get the loan you usually have to own it free and clear.
Related: Car Title Loan vs. Payday Loan: Which Suits You Better?
Cash Loan Terms - Know Before you Borrow
The third type of cash loan that's very popular today is a loan on a person's next income tax return. A lot of people are getting money back from the government, but they aren't getting it right when they want to. They might need it sooner because of unexpected bills like a car repair they need to get to work. Of course, this type of loan is normally available only during tax season so it is very limited. However, as soon as your refund comes in it is the legal property of the loan company and must be turned over to them. A person cannot keep his or her refund check and just make payments with this type of loan.
Also Read: Bad Credit Payday Loans! Fast & Secure!