How Does a Payday Loan Work?
Request instantly for payday loans from $100 to $1,000 or more and best of all, you never need to leave your home or office! Simply fill out a loan request on our site, wait just 1-2 minutes as we search our vast network of reputable lenders for your loan request to be reviewed and receive an answer. If you are on a cell phone be sure to stay where you do not lose your signal and you receive notice of your approval or denial.
If approved, you will be contacted by the lender directly who will disclose their loan's rates and terms. If you accept these terms you will have the funds deposited directly into your account as soon as the next business day.
How do I Get a Payday Loan?
Requirements to Request a Payday Loan
Employment at a current job for 90 days or more.
Be of age 18 or older, and a citizen or permanent resident of the United States.
Income of at least $1,200/month after taxes.
A valid checking account in your name.
Home (or cell) and work phone numbers.
A valid email address.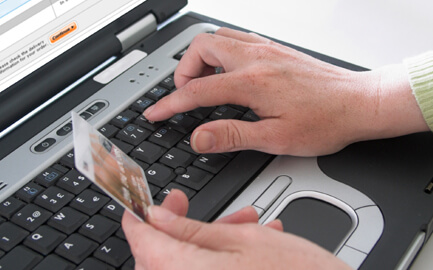 Fast Approval and Money Transfer - Get Payday Loans Online up to $1,000 or more
Your request is received and immediately reviewed by our large number of lenders. Your lender will contact you and may require that you fax in additional information - such as a copy of your pay stub. Your lender will also let you know the exact fees and interest for your loan. Ask your lender any questions about your terms and conditions. You are under no obligation to accept any loan offer.
Cash Direct to You
Once your request gets approved your cash advance loan will be transferred directly into your checking account… normally within one business day or less.
Secure and Private
We use the most advanced and secure internet encryption technology to protect your privacy which includes 256 bit encryption and sophisticated algorithms. We also purge sensitive data on a regular basis.
Automatic Repayment
Depending on your lender, your loan fees and principal may be automatically withdrawn from your checking account on the due date. You don't need to do a thing!
Late Payments
We connect you with trusted payday loans providers that offer cash loans for bad credit and assist you when you are unable to make your payments. The cash advance lenders in our network follow different policies regarding late payments. You should review and understand the late payment policy specified in your lender's loan documents before going forward with your loan. State laws vary and determine how much a lender can charge a delinquent borrower when there are late payments.
Loan Extensions
State laws determine if a lender may grant a loan extension, also called a 'rollover'. Some states allow multiple rollovers while others forbid the practice.
If you are late with your payment, a lender may charge additional fees and request immediate payment on the remaining balance. In the case of non-payment, you may be subject to additional fees too, as described in the loan agreement or allowed by your state's laws. Fast cash advances are convenient and can be a real 'lifesaver' but if you do not repay them they can cause problems and you may suffer additional expenses.
Lenders who belong to the Community Financial Services Association of America (CFSA) are allowed to provide you with an extended payment plan only once in a year (12 months). For more information, see the CFSA Customer Bill of Rights.
Loan Defaults
Lenders within the CashinaSnap.com network often pursue collections of past due accounts within the fullest extent allowed by your state law. Additional fees, or even criminal charges, may request if you do not repay your loan. If your lender belongs to the CFSA, you may be protected from criminal charges.
Related: What Happens When You Can't Repay a Short-Term Payday or Installment Loan?
Reference:
Payday loans in the United States
A Few Easy Steps to Get Cash Loans No Credit Check