One of the attractions to payday loans is that they don't involve much hassle. These fast cash loans are usually issued quickly and don't have many requirements, other than you need proof of regular income and have an active bank account. To confirm that you are receiving regular income, payday lenders verify your employment.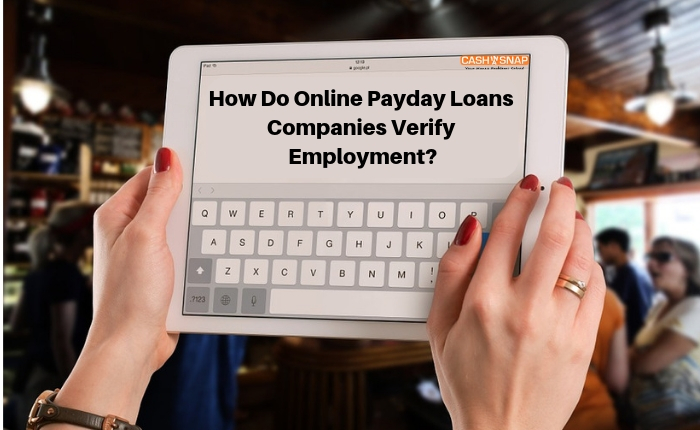 Here are some common methods that payday lenders use to verify your employment before approving your payday loan request:
Paycheck Stubs
Generally, payday lenders determine whether you are employed or not by requesting a copy of your recent paycheck. In the past, proving employment with paycheck stubs was common, but now many employers pay workers electronically. An alternative is to capture an image of your electronic payment and send it to the lender through fax or email.
Bank Statements
Most of the time payday lenders verify your employment by using master databases or recent bank activity that shows the deposits from your employer into your bank account. You can use bank statements to confirm your residence and your income while applying for a payday loan. If your bank statement is showing regular deposits into your account, you will often receive the loan.
Direct Contact with Employer
The most efficient proof of employment that the payday lenders use is they contact your employer directly. An official in the payroll department is often the contact person who is considered a legitimate source for verification. In just a few minutes, they can confirm your monthly income. It's best that you should notify the payroll officer in your office before, so they help move the process along.
Prior to applying for the loan, you should have a solid plan in place to pay off the balance on the due date. Paying off the loan on time will keep you out of debt and allow you to avoid a high-interest rate. If you're confident you can repay the loan by your next payday, this form of borrowing can be very simple and efficient.
At CashinaSnap, we have a large network of payday lenders who have easy employment verification processes with no hassles and confusion. Fill out our online payday loan application form to get connected to legitimate and trustworthy payday lenders.