1-hour payday loans are loans with short repayment terms available for any kind of critical situation that requires a small amount of cash immediately.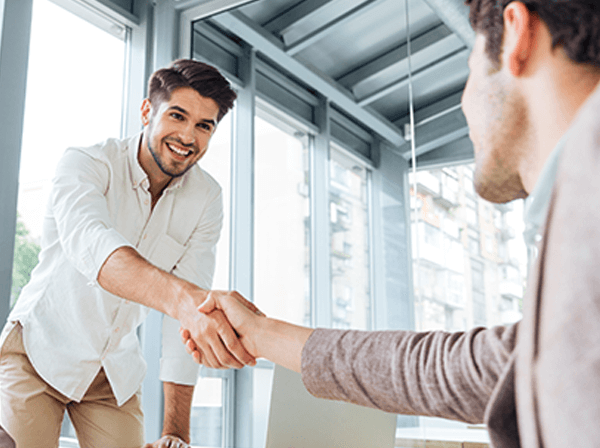 A Simple and Convenient Process to Access Cash
We know that accessing cash can be hard at times; even borrowing funds from a bank or obtaining credit takes a lot of time. Our goal is to provide a simple and convenient process to access cash in your time of need.
We're Transparent
We never charge for using our online service. Completing our loan request is completely free of charge, no hidden fees or unexpected charges. We are passionate about responsible lending; that is why we continue to grow as one of America's leading online payday loan referral companies.
Security & Safety
Cash In A Snap uses proprietary algorithms and encryption security technology for your personal information. We purge your sensitive information on a regular basis, so it is as secure as possible at all times. We make sure our firewalls, encryption technology, and server security are the very best and always up-to-date.
Premium Selections
You will get a quality lender from the comfort of your home by using Cash In A Snap. One loan request opens up options for you that help in reducing time and stress on your part.
Competition Is Great... for YOU!
All our lenders are fully aware that they are just one of many choices when you are requesting for an online cash advance. It puts pressure on them to be competitive, provide excellent service to you, and do it fast and efficiently. This is very good for you, and that's the way we like it.
Are There Any Guaranteed Loans for Bad Credit?
If you have bad credit and not able to get traditional loans, you can request for bad credit payday loans. These loans do not require hard credit checks; however, the lender checks your repayment ability before approving your loan request. You are required to pay back these loans on your next payday.
How to Get Guaranteed Approval on Bad Credit Payday Loans
You need to submit an online request form by filling out all the required details. After you submit the form, you get connected to a large network of lenders who will help you get guaranteed approval on your loan request if you meet the eligibility criteria. Once you are approved, money is transferred to your bank account the next business day.
Why Choose Cash In A Snap Over Other Online Lenders
Cash In A Snap makes it simple for consumers trying to borrow money. We help thousands of people every week, find money to help them through financial difficulties. We are able to quickly and securely process your online payday loan request form and provide you with a fast decision. Our service is safe, quick, and easy. Receive your fast online decision as soon as you request.
3 - 5 Minute Loan Request Form
Quick Online Decision
We Do Not Charge Any Fees
Flexible Repayment Terms
Personal and Short Term Loans
Safe and Secure
Frequently Asked Questions About Guaranteed Payday Loans
How does a guaranteed payday loan work?
When you request a guaranteed payday loan, lenders check your ability to repay the loan. You get flexible lending criteria, and your credit history is not that important.
To get a guaranteed payday loan, you need to fill out the online loan request form. We will connect you to lenders who will review your request form and, if accepted, one will contact you to explain the terms of the loan offer. Your funds will be transferred to your bank account as soon as the next business day.
Remember, you will have to mutually agree with your lender about when you will pay the amount you borrowed, including fees.
How can I guarantee the approval of my payday loan request?
There is no guarantee of approval when you request a payday loan. However, you can increase the chances of your payday loan being approved by having a regular source of income to ensure you can repay the loan.
You also need to fulfill the basic criteria for getting payday loans such as age, nationality, having a government-issued ID, and a checking account at the time of your payday loan request.
Is there anything I should know before taking out a guaranteed payday loan?
You may consider a few important things before taking a guaranteed payday loan so that you can make the right decision for you and your family.
You should first calculate how much money you need to meet your immediate emergency expenses. Always remember, guaranteed payday loans are available for short term needs and should only be used in critical situations.

You should make sure to repay your loan on time. If you miss a repayment on the due date, it may result in additional charges and affect your credit history. Avoid taking a guaranteed payday loan that you can't afford to repay.

Make sure to read all the terms and conditions carefully before getting a guaranteed payday loan. You have no obligation to accept a loan offer if you feel uncomfortable with the terms and conditions of the loan.
Get the cash you need now!
*Subject to lenders' requirements and approval...
Related Readings