1 hour payday loans are loans with short repayment terms available for any kind of critical situation that requires a small amount of cash immediately.
CashinaSnap is an online payday loan referral service with a large network of quality lenders who provide financial assistance to people in their time of need. We offer flexible repayment terms for short-term borrowings of $100 - $1000*.
Our 1 hour loan request is the safest, most secure, and easiest way to get payday loans online even if you have poor credit. You will get reviewed within a minute or so of submitting your online payday loan request form. If you get approved, the funds will be transferred to your account the next business day.
If you need money for your financial emergency, our one hour online loan service will help you get through your financial difficulties by giving you easy access to fast cash.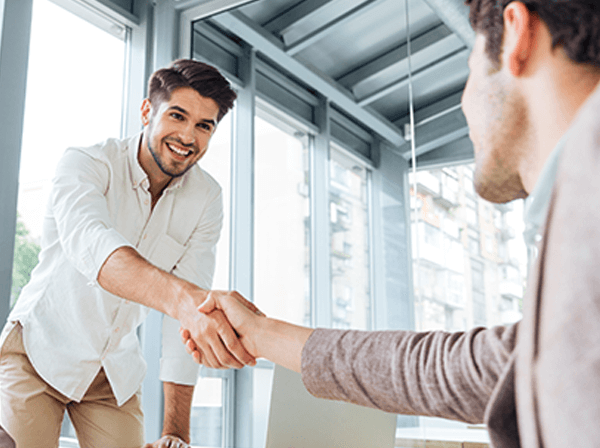 A Simple and Convenient Process to Access Cash
We know that accessing cash can be hard at times; even borrowing funds from a bank or obtaining credit takes a lot of time. Our goal is to provide a simple and convenient process to access cash in your time of need.
We're Transparent
We never charge for using our online service. Completing our loan request is completely free of charge, no hidden fees or unexpected charges. We are passionate about responsible lending; that is why we continue to grow as one of America's leading online payday loan referral companies.
Security & Safety
CashinaSnap uses proprietary algorithms and encryption security technology for your personal information. We purge your sensitive information on a regular basis, so it is as secure as possible at all times. We make sure our firewalls, encryption technology, and server security are the very best and always up-to-date.
Premium Selections
You will get a quality lender from the comfort of your home by using CashinaSnap. One online loan request opens up options for you that help in reducing time and stress on your part.
Competition Is Great... for YOU!
All our lenders are fully aware that they are just one of many choices when you are requesting for an online cash advance. It puts pressure on them to be competitive, provide excellent service to you, and do it fast and efficiently. This is very good for you, and that's the way we like it.
Are There Any Guaranteed Loans for Bad Credit?
There are no guaranteed loans, by anyone. If you have bad credit and not able to get traditional loans, you can request 1 hour online bad credit payday loans. These loans do not require hard credit checks; however, the lender checks your repayment ability before approving your loan request. You are required to pay back these loans on your next payday.
How to Get Approval on Bad Credit Payday Loans
You need to submit an online request form by filling out all the required details. After you submit the form, you get connected to our large network of lenders who will help you get an immediate response on your loan request. If you are approved (and 80% are), money is transferred to your bank account the next business day.
Why Choose CashinaSnap Over Other Online Lenders
CashinaSnap makes it simple for consumers trying to borrow money. We help thousands of people every week, find money to help them through financial difficulties. We are able to quickly and securely process your online payday loan request form and provide you with a fast decision. Our service is safe, quick, and easy. Receive your fast online decision as soon as you request your loan.
3 - 5 Minute Loan Request Form
Quick Online Decision
We Do Not Charge Any Fees
Flexible Repayment Terms
Personal and Short Term Loans
Safe and Secure
How does a payday loan work?
When you request a payday loan, lenders check your ability to repay the loan. You get flexible lending criteria, and your credit history is not that important.
To get a payday loan, you need to fill out the online loan request form. We will connect you to lenders who will review your request form and, if accepted, one will contact you to explain the terms of the loan offer. Your funds will be transferred to your bank account as soon as the next business day.
Remember, you will have to mutually agree with your lender about when you will pay the amount you borrowed, including fees.
How can I guarantee the approval of my payday loan request?
There is no guarantee of approval when you request a payday loan. However, you can increase the chances of your payday loan being approved by having a regular source of income to ensure you can repay the loan.
You also need to fulfill the basic criteria for getting payday loans such as age, nationality, having a government-issued ID, and a checking account at the time of your payday loan request.
Is there anything I should know before taking out a payday loan?
You may consider a few important things before taking a payday loan so that you can make the right decision for you and your family.
You should first calculate how much money you need to meet your immediate emergency expenses. Always remember, payday loans are available for short term needs and should only be used in critical situations.

You should make sure to repay your loan on time. If you miss a repayment on the due date, it may result in additional charges and affect your credit history. Avoid taking a payday loan that you can't afford to repay.

Make sure to read all the terms and conditions carefully before getting a payday loan. You have no obligation to accept a loan offer if you feel uncomfortable with the terms and conditions of the loan.
FAQs - About Payday Loans
What Does an Online Cash Advance or Payday Loan Mean?
A payday loan, or a cash advance, is a short-term online loan that we offer to those who urgently need money to cover a financial emergency. We do this by referring you to one of our 100+ direct lenders. The loan amount may vary from $100 to $1,000, and it is available to our customers 365 days, 24/7.
These loans are typically repaid as a lump sum by the borrower on their next payday, but many of our direct lenders offer repayment solutions for our customers. Payday loans need proof of identification, income, and a bank account from the borrower but no collateral and are available to customers with bad credit scores.
However, payday loan interest can be expensive, so you should get a payday loan only if you can repay it on time.
How Did COVID-19 Affect Payday Loans?
Everybody has been impacted by the effects of Covid-19, including payday loan lenders. They are re-assessing several important elements related to the availability of payday loan offers and several other features. Our team at CashinaSnap, by the COVID protocol, offers a contactless online loan application process to our customers to enable you to benefit from the 1-hour Payday loans near you.
How Can You Use Payday Loans?
Payday loans, especially 1-hour Payday loans, are ideal for your unexpected not-too-big, urgent financial expenses and, based on your requirements, can be effectively used in multiple ways. You may use the money from a payday loan to pay for a wide range of expenses such as utility bills, monthly rent, mortgage payments, credit card bills, food, tax payments, medical expenses, urgent maintenance and repairs, new purchases, home improvements, vehicle-related emergencies or for special occasions.
What Does Annual Percentage Rate (APR) Mean?
APR stands for Annual Percentage Rate. It refers to the annual interest you will pay for a specific loan amount. It is the sum that the borrower pays on taking a loan, and it depends on the interest rate charged by the lender. States regulate the maximum rates allowed and often cap the limit the same as credit card rates. Rates vary from state to state.
When deciding on which type of loan will be most beneficial for you, you can compare the loan fees from varied sources to see which is the most affordable option for you.
What Does It Cost to Request Payday Loans?
CashinaSnap's online service is free of charge for our customers who wish to apply for an online payday loan. You only need to complete and submit our loan request form. There are no hidden charges.
Steps to Follow Before Requesting Payday Loans
Determine the amount you need
Payday Loans are loans that you must use only for unavoidable emergency expenses. So, you must know the exact amount that you need. After that, you should choose the right loan, whether it's an online payday loan or a 24-hour payday loan.
Make sure you can meet repayment deadlines
Non-payment of loans on time can lead to extra charges and penalties. Apply for a payday loan only if you can be sure of timely repayments.
Learn the terms and conditions of the agreement
You are not bound to sign an agreement if a lender contacts you. Only if you feel that the terms of the agreement are suited to your needs. You can withdraw at any time before signing the agreement. Also, go through your state laws before applying for a payday loan or 1-hour payday loan.
When Will You Get the Requested Cash Amount?
The money is transferred to your bank account within a business day of the loan request being approved. So, you receive the cash in one business day, with weekends and holidays being exceptions.
Is CashinaSnap a Direct Payday Lender?
No, we are a referral service. We connect our customers with lending organizations using proprietary algorithms and software that protects your privacy. We aim to enable the maximum number of our customers to get loans through our referral service. On average, 80% of those requesting loans are approved by one of our direct lenders.
How to Request an Online 1-hour Payday Loan?
Payday loans are not available in some states, so you must first ensure whether your state's jurisdiction allows you to apply for Online Payday Loans. You may check your state website for relevant information.
To request payday loans online, you need the following:
Basic personal data to prove that you are 18 years or above and a U.S. citizen or legal resident. It includes your valid ID number, phone number, and residential address.
Income details such as income amount, income type, and income cycle.
Checking bank account details.
Can You Apply for Payday Loan While Unemployed?
You are eligible to get a payday loan if unemployed as long as you have a steady source of income, such as unemployment, trust, annuity, veteran benefits, spousal support, pension fund, or another source of income.
What Are the Terms and Conditions for Online Payday Loans?
CashinaSnap is an online payday loan referral service with a large network of credible lenders. We connect you to lenders, and if your request is accepted, they are connected to you in seconds to specify loan terms and conditions. The loan APR and terms that determine the cost of your payday loan vary for each lender and the state you live in.
Can You Apply for More Money If You Already Have an Unresolved Payday Loan?
Once you sign the agreement, it means that you agree to the repayment schedule specified in it. You must contact your lender before the due date if you need an extension or are unable to repay. You may have to pay the penalty for a missed payment, and each lender applies varying penalties.
If you are looking for 1-Hour Payday Loans near you, contact us at CashinaSnap today for more information on payday loans.
Get the cash you need now!
*Subject to lenders' requirements and approval...
Related Readings