Bad Credit Score Explained
Bad credit is something nobody wants yet many people face if they don't manage their money properly. Certain debt may develop beyond an individual's control, such as job loss, medical emergencies, car payments or other unexpected expenses.
Here are important points to remember about your credit score and how it affects you: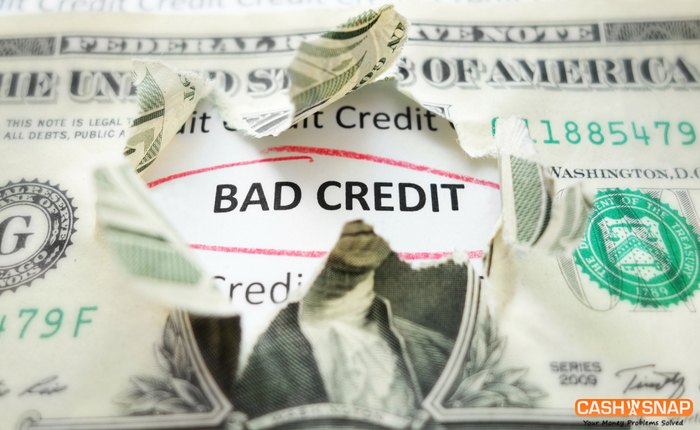 What Is Considered a Bad Credit Score?
Credit scores, which lenders use to evaluate how likely an applicant can repay a loan, usually range from 300 to 850 points. Each lender determines its own good or bad scores, due to taking the risk. Here are the least attractive credit scores that can make it difficult to get loans, although it still may be possible:
580-619: Low credit score
500-579: Poor credit score
300-499: Bad credit score
In general, 700-850 is the top tier that represents an excellent or very good credit score. A good credit score of 680-699 is in the same ballpark as the average American score of 682. An OK score ranges from 620-679.
What Factors Affecting Your Credit Score?
Missed Payments - For credit cards can lower credit scores, whereas mortgages are more flexible
Defaults and Collections - Failure to follow the terms and meet deadlines lowers credit scores
Public Records - Negative information can appear for 10 years on public records, despite repayment
Foreclosure and Possession - Credit score can drop up to 160 points, depending on various factors
High Credit Card Utilization - Divide credit card balances by credit card limits to find risk percentage
How Credit Scores Affect Future Borrowing
Banks have gotten pretty strict about lending following the financial meltdown of 2008. But if you do get approved for a conventional loan, you'll likely pay a high-interest rate, along with fees and charges. If your credit score is low, no conventional lender will approve your application.
Get Online Payday Loans for Bad Credit
Even if you do have bad credit and other lenders won't help, you can still turn to payday loans.
If you need online payday loans, contact us at Cashinasnap. Approval and access to funds deposited in your bank account usually happen within 24 hours if your application is submitted by 5 PM on a weekday. You'll need to include your name, email address, phone number, and banking information on your application form. Apply now!