It seems like there's a mobile app for almost everything out there these days. However, if you're like most people you think of mobile apps just as tools that will help you do something like finding directions. Today, there are actually mobile apps on the market that can help you to earn money. While you probably won't rake in enough to buy a house, you can earn some cash.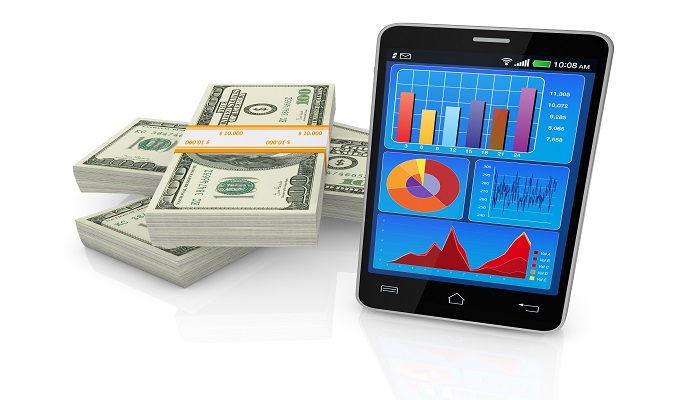 Perk Shopping Perk shopping is a simple tool that tracks your shopping habits and pays you just for doing what you do already. To get points, you simply shop through the app and let the tracker do its work.Eventually, you'll rack up enough points to redeem them for real-world cash via PayPal. You can also get gift cards from perk, and these tend to give more favorable rewards.

Perk Search Like Perk shopping, Perk search pays you for doing things you already do on the internet. If you're a search junkie and you always have a phone in your hand, this could be the right app for you. You'll get cash rewards via PayPal or gift cards just like with the Perk shopping app.

Fronto Fronto might sound annoying because it puts ads on your lock screen. However, over time you'll be so used them you won't even notice. Best of all, you'll get paid for those ads being there and you might find some interesting content in the process.

Shopkick If you spend a lot of time shopping at the mall, Shopkick is an app you need. You'll actually get points for just going into stores with the app open!You can even earn bonus points by linking a credit card and making a purchase you would have made anyway.

Perk Pop Quiz Love to play games? Perk pop quiz is an app you can get that will offer bonus points you can redeem for money just for playing a trivia game!