Newborns bring so much joy into our lives, but that's not all they bring. Most people would agree that the only thing more overwhelming than becoming parents is trying to manage your budget with the added expense of a new baby to consider. Fortunately, there are ways you can save money, even with a new baby in the house.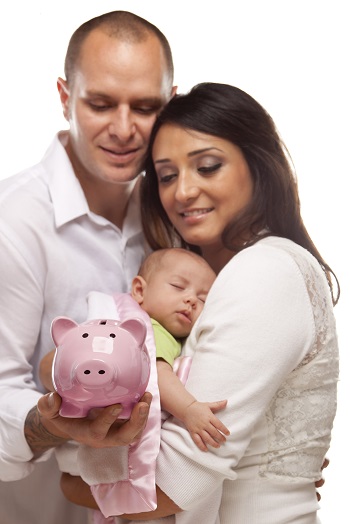 Use these 5 tips to cut costs on a newborn baby expenses:
Buy in Bulk Disposable diapers, wipes, and baby foods can cost a small fortune over time. If you plan on using disposable diapers, consider buying them in bulk from a wholesale retailer or online.If an item you use goes on sale when you don't have enough money, cash advance loans online can save the day, and your budget.
Make Your Own Food If you really want to save money on baby food, breastfeed exclusively until your child is weaned, and then make your own baby food using fruits and vegetables you already buy for yourself.This is not only much cheaper than buying pre-made foods, but it's healthier too.
Buy Items That Have Multiple Uses Don't fall into the trap of thinking that you must buy one of every baby item you see, because many of them aren't necessary. Stick to items that can serve several purposes, such as high chairs that double as entertainment centers, or changing tables that are also dressers for storing baby's clothes.
Buy Gently Used Clothing Babies are only little for a very short time, and all those expensive newborn clothes will be too small before you know it. For your everyday wardrobe basics, shop second-hand stores or ask around for hand-me-downs to save on your baby's clothing.
Make a Money Plan, and Try to Stick to It You'll have nine months to start planning your post-baby budget, so use it wisely. Try to stick to your budget as much as possible, and resist the urge to buy every baby product you see.If you do find that money is too tight for the necessities, consider cash advance loans online to help make ends meet.
[applynowimg]