Have bad credit? Need cash now? Think you don't qualify?
Well, there is good news. A bad credit report does not always stop you from getting an emergency loan. In fact, every day people with bad credit apply for and are accepted for a bad credit payday loan.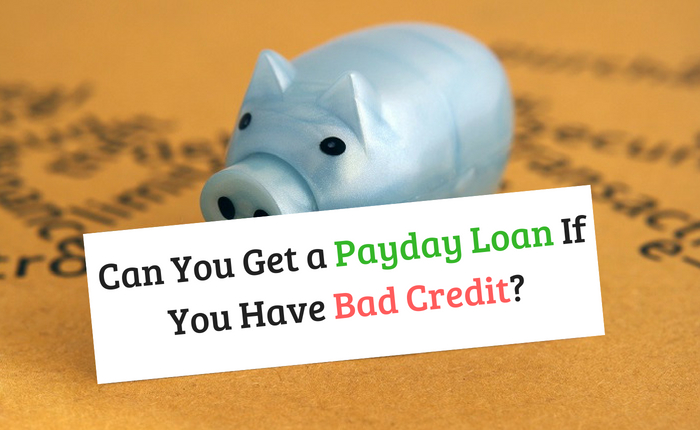 Why Bad Credit Payday Loans Are the Best Option?
Banks and other lending businesses use your credit score as a primary way to determine if they want to loan you money. And in America today, it is estimated that more than 50% of people will not meet their qualifications. So, what to do?
Apply for a bad credit payday loan. You can complete your request online in 2-3 minutes and get an answer in the same amount of time…now that's fast.
This is why a bad credit payday loan may be the best, and only, choice for that emergency need you have right now… that car repair, utility bill, medical expense, etc., that you must deal with right now. Maybe you just wrote some checks and can't afford to have them bounce at a $35 per check fee from your bank. 4 NSF checks could cost you $140.00 or much more than a bad credit payday loan will cost you in initial fees.
Advantages of Bad Credit Payday Loans
Approval or denial within minutes of applying (online)
Good for paying urgent bills like rent or emergency expenses like auto repairs
You decide how to use it
Cash in your bank account in one business day in most cases
Bad credit does not disqualify you from applying
Things to Remember While Applying for Bad Credit Payday Loans
Bad credit payday loans are for emergencies and only short term. You will be expected to pay your loan back on your next paycheck. They are not part of a financial solution.
Always make sure you understand all the terms and conditions of a payday loan before you accept it.
You are under no obligation to accept a loan offer from any lender.
All good lenders will answer your questions and explain the terms of the loan before they ask for your signature.
Never pay any upfront fee or deposit, EVER. These are always scams and not real lenders.
Each state has its own regulations on payday loans. Some states do not allow them, but most do. Check your state website if you want to learn more about your laws.
Just like most loans, paying back your loan on time will save you penalties and extra fees. These fees can be large so never take a loan if you cannot pay it back on time.
Remember that bad credit payday loans are for emergency situations. You should plan on trying to resolve your bad credit and create a plan for the future. There are many free resources online and most cities or states have people who can help you at no charge to you. Have realistic expectations regarding online payday loans when you have a low credit score. Keep in mind, approval is not guaranteed when you apply for a bad credit payday loan.
If you need instant cash for emergencies but have bad credit, apply for a bad credit payday loan now!