Have you ever been low on cash or hit with a stack of bills and wondered how you would make it through the month? Luckily, you have financial options even if you have bad credit. By doing some research you can pull yourself out of financial chaos with either a car title loan or payday loan. Either type of loan involves risks, but as long as you develop a quick payback strategy, these unconventional loans could be a big help toward financial recovery.
Car Title Loans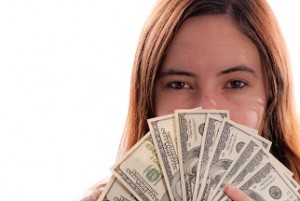 One of the best ways to get fast cash without the burden or embarrassment of a credit check is through car title loans. You simply exchange your car title as collateral for the loan until you pay it off. The loan is usually approved within 24 hours and you can handle the entire process online. Even though you can lose your car if you fail to repay the loan, by creating a solid payback plan and sticking with it, paying off the loan shouldn't be a problem.
Payday Loans Like car title loans,payday loans usually don't require a credit check. But they do require that you have income. You don't have to put up collateral, but you will have to stick with a rigid short term plan. Chances are the interest rate will be much higher than a conventional loan. Payday loans were meant to provide a limited amount of fast cash to people between paychecks, not between jobs. They tend to be less flexible and more risky if you make a late payment.
Conclusion Research your loan options and try to find a lender who understands your situation and is willing to be flexible with terms. A car title loan will likely give you more cash than a payday loan. These loans work best for paying off bills or unexpected emergencies. They can also help pay for a college education or even a short term vacation. As long as you pay back the loan on time, you will be able to reduce stress about money and get on with your life.