As the cost of living steadily rises while wages stay flat in the United States, there has been a growing concern on how to pay bills on time. Even though the median household income is about $50,000, which is enough for a family to get by, a quarter of Americans live from paycheck to paycheck with little or no savings in the bank. This fragile situation makes many Americans vulnerable in the event of an emergency. The following research explains why consumers turn to fast payday loans for financial help: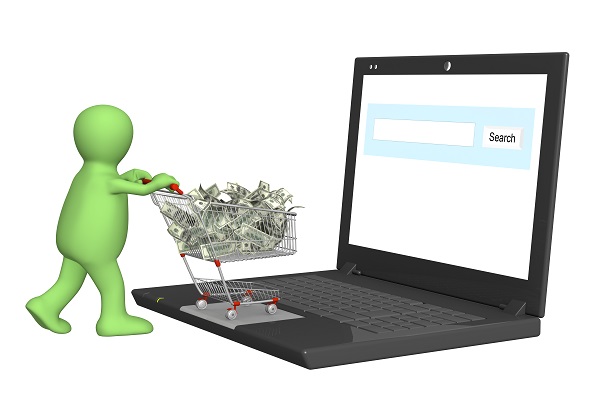 Unsecured Loans One of the top reasons consumers still choose fast payday loans, is that they are unsecured loans that do not require collateral. Unlike pawn shops or car title loans, there is nothing to risk forfeiting against the loan as long as you follow the terms. Lenders of fast payday loans are more concerned that you have a job and steady income of at least $1000 per month. These lenders want to make sure you can repay the loan in a short and that you are not out of work and trying to live off loans. As long as you have a strong work history, you will have the opportunity to get a large amount of cash upfront with nothing down.
No Credit Checks Many Americans can no longer qualify for conventional bank loans due to bad credit. But if you have a job, you don't have to worry about a credit check when you apply for a fast payday loan. Your credit score is completely irrelevant in the application and approval process of the loan. It's actually possible to be denied a payday loan if you have a great credit score, but you don't have a job. If you do have a bad credit score, the lender of the payday loan doesn't care as long as you can show pay stubs from your employment.
Safe and Secure The entire process of getting a payday loan takes place online. Naturally, the lender places a high value on online security. The website will use 100 percent encryption to ensure that your confidential information is not compromised. Financial websites are usually the most secure due to the sensitive information involved.
Short Term Loans One of the most unique characteristics about payday loans, is that they are meant to be paid back in a matter of two to four weeks. Due to the way they are structured, payday loans will unlikely lead to long term debt the way credit cards do. They are designed to help you between paychecks, so as long as you repay them quickly they will work for you. Most consumers do not have a problem repaying payday loans within two weeks, because they have the income to back the loan. It may not work for people who have problems with planning, but payday loans are ideal for people who plan budgets and manage their finances well.
Solution to Emergencies If you do live paycheck to paycheck with no other safety net, payday loans can be a simple solution. You never know when you may have to suddenly visit a doctor or your car breaks down. Even with insurance, you may have to pay out of pocket expenses for such emergencies. Payday loans provide a better solution than hounding family or friends for money.
Helpful to Young People The largest group of people who apply for payday loans are women under 30 years old. Many of them are single mothers who lack child support from fathers but need to feed their kids. In tough economic times, there aren't many other options except payday loans. Working college students are another group that can benefit from payday loans, especially when it comes to paying for textbooks.
Stress Relief The most important thing that payday loans provide is stress relief. Sometimes when bills stack up, it is difficult to relax, even though no one should have to worry about paying for basic survival. Stress merely adds to problems and can even be damaging to your health. Payday loans are easy to get for working individuals, and can be available within 24 hours of applying for them online -giving people an option that eliminates stress.
Rebuild Your Credit Even though credit scores have nothing to do with getting a payday loan, you can actually improve your credit score simply by repaying a payday loan. Once you rebuild your credit score you, may be eligible for a conventional loan.