Online shopping is becoming popular and Cyber Monday is synonymous with great online deals. Items are sometimes cheaper, you can do it in your PJs and you don't have to waste any gas driving around town! However, with its simplicity, it's full of crime that you must be aware of and avoid. Here are 6 safety tips which help to stay safe while
shopping online
this Cyber Monday:
1. Stay away from nasty links in your e-mail.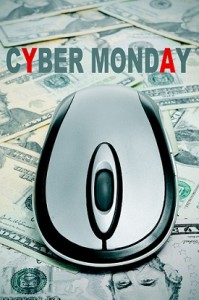 It's mandatory that you only click on authentic links you are familiar with. Otherwise, the gift you are clicking on to purchase may never be delivered, you'll have lost.
2. Beware of faulty applications.
This season many applications are online promising to ease your work and offer efficient computer and phone usage. Some of them may only turn out to be viruses. Only download application from trusted stores. In case your downloaded application requests inappropriate information, delete it.
3. Lock your gadgets.
Many gadgets like Smartphone are used in making purchases. Cyber Monday is full of thieves in search of gadgets to steal and use them for online purchases. To be on a safe side lock those using passwords or finger scanners. Check them regularly to ensure their security.
4. Secure this Cyber Monday.
Holidays are never without a dark side. To be safe this Cyber Monday, buy security application for your gadgets and exercise extra caution when shopping
online
.
5. Shop with a pre-paid debit card.
Avoid using or issuing your credit card number because it may end up in the wrong person's hands. It's advisable that pre-paid debit cards are used in making online purchases.
6. Be cautious with deals that are 'too good to be true'.
This is the catch that can easily lure you to give personal information. Take caution on such deals and only trust them if they are from reliable online retailers.