Want to know more about fast cash advance loans?
Fast cash advance loans, also called payday loans, are usually a few hundred dollars but can be as large as $1,000. Above $1,000 the loan is usually a conventional loan.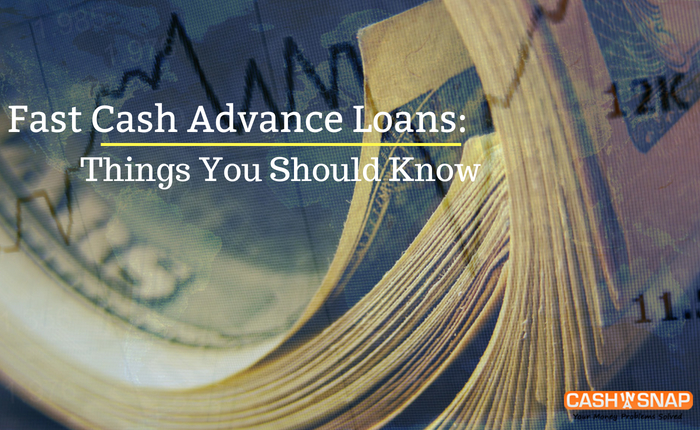 Fast Cash Advance Loan Application Process
Fast cash advance loan applications can be received online and processed super fast. Most consumers only wait a few seconds to find out if they are approved by a lender. Lenders require basic information which is completed in advance, online, from any internet connected device – usually a cell phone. You can be anywhere when you complete the application process. It requires only 2-4 minutes but be sure you have your bank information as it is required as part of every application.
As the internet has developed along with new, advanced technologies, the ability of lenders to quickly and securely determine an applicant's qualifications has been astonishing. Lenders today can accept an electronic application and within a second verify most of the information from that application. In other words, determine if they are willing to lend to the applicant.
Things to Consider Before Applying for Fast Cash Advance Loans
Consider a few things before you apply for a fast cash advance loan:
Is the information you are entering on your application secure and confidential?

Once approved for a fast cash advance loan, you will not receive cash immediately. It usually takes 1 business day to receive your loan.

Ask your lender about when you will receive your loan funds and about all terms and conditions before agreeing to any loan.

You have no obligation to accept a lender's offer.

Also, be sure you can pay back the lender on the terms you agree to. Adding more debt will not help your situation.
Why Choose Us for Fast Cash Advance Loans?
CashinaSnap is not a lender but a referral service to a large number of lenders. Why? To increase the odds of approval for every applicant. As a result, over 70% of applicants are approved for loans. This is far more than many online sites and certainly better than going from store to store (if you even have one near you) to find a lender. CashinaSnap uses state-of-the-art encryption for all data and then purges that data regularly for your safety.
Finding a reliable referral source like CashinaSnap is the best way to get an online payday loan.