The holiday season is almost upon us. There are ways to save while shopping for Christmas. You don't have to worry as much about your expenses when there are plenty of Black Friday and Cyber Monday deals available.
Black Friday falls on the day after Thanksgiving, November 25 this year, and the Monday that comes after Black Friday is Cyber Monday, November 28. So, there are just a few days left for Black Friday and Cyber Monday, the massive retail sales days in America, often considered the start of the Christmas shopping season.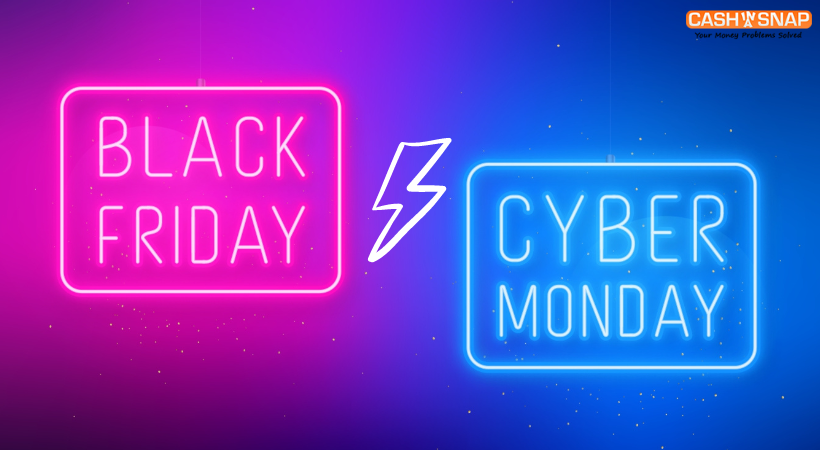 Like every year, this Black Friday and Cyber Monday are loaded with discounts and offers on products, from headphones to appliances, fitness equipment, gaming consoles, computers, and more.
With these sales allowing you to save on nearly every product available, what are you still waiting for? Just kick-start your holiday shopping!
Here are some attractive Black Friday and Cyber Monday deals of 2022 that will help you save more than you think:
Products for Men
Men usually like to buy technology-oriented products and electronic gadgets, and Black Friday is the perfect time to find great deals on such items.
Headphones
The wireless noise-cancelling earbuds by Beats Studio will help you to tune into sounds without ambient noises, so either be it calls or songs, you can have a personalized listening experience. Its original price is $349.99, but the sale price is just $249.99.
To view more like this, visit here.
Computers
The Lenovo All-in-One Computer enclosing processor, memory, and storage into one single piece is an absolute space-saver. It comes with a full HD display, built-in webcam, wireless keyboard and mouse, and several features that ensure a smooth working experience. To own this during the sale, you must spend $429.99. Its original price is $529.99.
Check out more computers here.
Mobile Phones
The Motorola Moto G (polar silver) mobile phone featuring a 662 octa-core processor, 32GB memory, 48 MP triple camera system, and a massive 5000mAh battery makes it the best product. Its original price is $199.99, but the Black Friday sale will help you buy it at just $109.99.
View more mobiles with incredible offers here.
Apple Watch
The Apple Watch Series 7 (GPS + Cellular) is designed with a green aluminum case with an adjustable clover sport band. It has a built-in Siri, microphone, crack-resistant front crystal retina display, and advanced sensors to help measure your blood oxygen, heart rate, and ECG. Its original price is $499.00, but the sale price is just $339.00.
Check out more Apple products here.
Products for Women
Generally, women love shopping, and if it comes with incredible discounts, why should they miss out? The Black Friday sale brings some exclusive products for women, which include but are not limited to:
Appliances
The Samsung - 4.5 Cu. Ft. High-Efficiency Stackable Front Load Washer handles more loads every wash while reducing laundry time. Its features, including six additional washing options, five temperature levels, ten pre-set washing cycles, and an improved drum pattern, make it a great choice. Its actual price is $854.99, but its sale price is just $649.99.
View more washers and other appliances here.
Fitness Equipment
The NordicTrack Elite 800 Treadmill is the best choice for women who would love to be in shape. It has automatic trainer control, Bluetooth-compatible audio, high contrast LED display, and advanced comfort features. Its original price is $1499.99, but during the Black Friday sale, you can buy it with a discount of $200 ($1299.99).
Choose from more fitness equipment here.
Apple MacBook Pro
The MacBook Pro 13.3" Laptop has a next-generation M2 chip, 8-core CPU, 10-core GPU, and up to 24GB of unified memory. It has a power-efficient lithium polymer battery that holds the charge for up to 20 hours, so it comes all day and night. Its actual price is $1499.00, but the sale price is $1299.00.
Check out more Apple products here.
Wearables
The Fitbit: Versa 2 Health & Fitness Smartwatch can beautifully embellish your wrist while making it easier to optimize your tasks with an in-built Amazon Alexa. Its advanced sensors will help you track your everyday activity and check your heart rate and pulse. Its price before the sale was $149.95, and now it is $99.95.
Check out more wearables here.
Products for Kids
Kids would love to run, climb, and just have fun. The gaming consoles and video games included in the Black Friday sales will grant all these experiences to your little ones.
Here are some best consoles that your kids will love to be on:
Video Games
The Arcade1Up - The Simpsons 30th Edition Arcade console includes two games, the Simpsons and the Simpsons Bowling. As it is compatible with Wi-Fi, you can enjoy playing with your friends online. It has an exclusive matching stool, a full-size joystick, and buttons for a comfortable gaming experience. Its actual price is $699.99, but its sale price is just $399.99.
Select from more video games here.
Toys
The Barbie – Dreamhouse Playset has three floors, ten indoor and outdoor living areas, and over 75 storytelling pieces featuring realistic blankets, grass, décor, etc. With attractive features like an elevator, party room, garden area, balcony, and more, the playset will set your kids up for an ultimate entertaining experience while enhancing their storytelling skills. Its actual price is $224.99, but now it is $199.99.
View more toys, games, and collectibles here.
Final Thought!
Undoubtedly, Black Friday and Cyber Monday sales have a lot to offer. However, having enough money before the deals are crucial to make the most of them. If your wish list is enormous and your budget falls short of meeting it, it may be a good idea to opt for a payday loan. Payday loans are short-term loans that can be quickly processed even with poor credit, so they can be a great choice to meet your unexpected expenses.
Need Financial Help this Holiday Season? Contact CashinaSnap!
If you want to apply for payday loans online, connect with us at CashinaSnap to get started. We are a reliable payday loan referral service that helps you get the cash you need in just one or two business days.