Thanksgiving is approaching fast, and along with it is the greatest dinner of the year. So, start your preparations early! Here are a few pieces of advice to make sure you're maximizing your budget when preparing for your feast.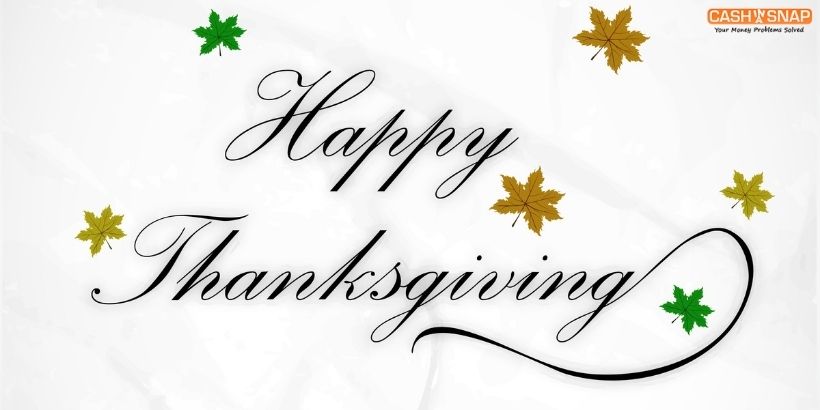 Who's Coming – Really?
You need to think about the number of people that will be coming and their likes and dislikes. This is important because different people like different things, and there is no reason to prepare food that no one will eat.
Big gatherings mean multiple selections and more costs. If you keep your gathering small, you can have a more intimate meal and only prepare what the group wants. This can have a big effect on your budget.
Change Up the Main Course
Turkey is the tradition for Thanksgiving Day. Not everyone likes turkey as much as other options. Ask your potential guests if they would be open to ham or some other meat for a change. You can probably find an alternative that is on sale and actually save some money. Also, there really is no need to have 2-3 main course selections, and you can save by sticking to one.
It can be easier to cook some other meats as well as faster. You can avoid ruining the turkey and spend more time with your family or friends.
Don't Overdo It
Most people overdo it on Thanksgiving and cook a lot more food than will be eaten. This often results in a lot of waste. It's okay to have some leftovers but do not overspend. It is estimated that most families spend 25%+ more than they need to just for the dinner meal on Thanksgiving.
Use Every Coupon You Can
If you, like most of us, have coupons that you haven't used in the past, start by gathering up all you can find, and organize them. You can check online for coupons for virtually any product you might buy. Create your grocery list and then search for coupons, check your local paper for flyers/coupons, and check your mailbox too! You could save 50% off your Thanksgiving dinner.
The Friday After
Many stores and supermarkets have big price cuts the day after Thanksgiving. The time difference is only a few hours, but the price difference can be 80% or more on select items. If your payday is after Thanksgiving Day and you are short of cash, you may consider a fast cash loan to get you through the big day. As long as you are confident that you can pay it back on time after the holiday, you should be in good shape.
What are Online Payday Loans?
Payday loans are simple, short-term loans (sometimes called cash advances) that allow you to use the value of your income to secure up to $500 in most states.
Very simple. Grab your smartphone and fill in the short, secure loan request form and submit it. It only takes a few minutes. You get an answer in 90 seconds or less. If approved (and about 80% are), you are connected directly to your lender to discuss your loan terms and conditions, including the payback date. If you are comfortable with the terms, then you sign electronically and get your loan in 1 business day.
It's fast and easy!
One financial tip, consider an online loan to cover the basic expenses you have. It should not be your first choice but may still be a solution for you.
CashinaSnap has been in the business for more than a decade and provides service 24/7 and 365 days a year. When you need an online loan or payday loan, consider requesting one today. With more than 100 direct lenders waiting to review your loan request, you have a better chance to get approved and get your urgent money. Bad credit problems are not an issue.