In 2020, more than ever, people are using their laptops, tablets, and mobile devices to buy holiday gifts online. This year online loans are also being used more than ever. However, be sure you are well aware of the market conditions before you start buying or getting an online loan.
Most online thefts can be avoided with simple precautions. Here are a few facts that you need to know.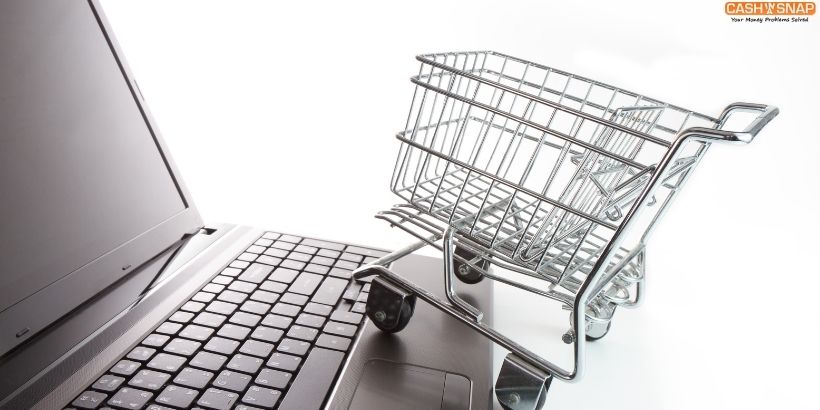 Facts about the Online Holiday Shopping Season
Almost 10% of consumers recently surveyed said they had been victims of identity theft during a holiday season.
43% of online shoppers who experienced identity theft said it happened during their online holiday shopping.
Around 60% or more of holiday shoppers are making purchases online in 2020.
85% or more of holiday shoppers will use their smartphones to research products and look for coupons before buying in-store in 2020.
25% is the estimated increase in online sales in 2020 compared to last year.
How to Protect Yourself While Shopping Online This Holiday Season
Always ship to a secure location, preferably your office or the recipients' home.
Only use official retailer apps for your shopping, as other apps may contain malicious software or malware.
Do not save your credit card information on your device; if hacked, the information could be used to make fraudulent purchases.
You may want to consider using a payment service like Apple Pay or Google Pay, which will increase your transactional security.
Do not buy from unfamiliar retailers; many frauds are committed by thieves using apps and terminology that sounds like they are affiliated with a particular website or retailer.
Safe Online Shopping Tips
As already mentioned above, never use unfamiliar websites. Many times, you get an email with a fantastic offer that directs you to a fraudulent website. Either the money is deducted, but nothing is shipped, or the false site is just trying to steal your payment information. Usually, such deals would appear too good to be true!
Research has found that more than 50% of people leave their devices unlocked, which leaves their personal information open to hacking. Every modern device has a locking feature that requires a password or code to gain access; use it!
Be sure ALL your apps are downloaded from trusted sources. These would include the Android marketplace, Apple Store, or the Amazon app. When you download an app, it will ask for various "permissions." Most people skip over this step, but they should not. Many of the permissions result in texts and emails for all kinds of promotions and products. Unless you want to get a ton of these, be sure to read through and disable any permissions for such texts and emails that you do not wish to receive.

Another problem that anyone can see is that people use all kinds of free, public Wi-Fi systems. These are easily hacked by someone with the right tools and knowledge, but it does not take an expert to use them. Your payment information, passwords, and sensitive data are all exposed to the hacker. When using a public WI-FI, always limit yourself to reviewing products or services and price comparisons but do not make online purchases on these networks.
Lastly, everyone should get a security app for all their devices. Many reputable and effective security apps will enhance your protection significantly and are easy to install and use. Yes, there is a cost, but it is well worth it. Consider it like your car insurance, which you may not use, yet need it all the time.

We wish you safe shopping in 2020 and beyond!