Everyone has found themselves in a financial bind at one time or another. There are several cash advance loan options for people who need a little help getting through those difficult times. Emergency payday loans are much easier to get. All you have to do is go online, fill out a payday loan application and, once you've been approved, the money is transferred to your bank account.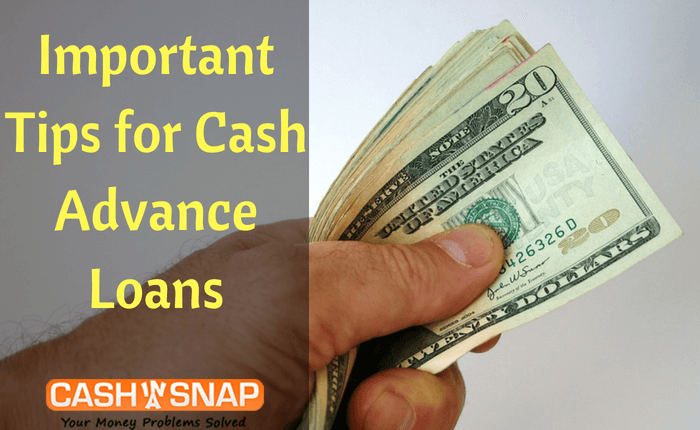 The following tips will help you decide whether or not an emergency payday loan is a right choice for you:
Emergency payday loans are for short-term fixes. Using them for long-term financial issues can be costly.

Find the right loan with the right terms. If you get paid every two weeks, you don't want a loan based on a weekly income.

Don't borrow more than you need. Emergency cash advance loans have excessively high-interest rates to compensate for risk on the part of the lender. Taking more than you need, can make it harder for you to pay back in the long run.

Only renew if you absolutely have to. When you take the cash loan out, begin to budget for its return, that way it won't be an extreme hardship to pay it back.
When Do You Need Emergency Payday Loans?
Online payday loans can be used for anything at any time. If your car breaks down and there isn't any money left in your budget for repairs, the cash advance loan gets you back on the road. When a medical emergency has you off work for more than just a couple of days, the extra funds can help hold you over until your next full paycheck.
How to Apply for Emergency Payday Loans and Get Approved?
You can apply online by filling out our easy and secure application. Complete the form accurately by entering your basic personal information, income, and banking information. Once you submit the application, you are then connected to our large network of payday lenders. If you qualify for a loan, a lender will contact you to discuss your loan details and terms.
Related: How Online Payday Loans Works
No matter why you need the money, emergency payday loans are there to help you make ends meet until your finances begin to even themselves out.