What is a Payday Loan?
A Payday Loan, sometimes called a cash advance loan or a payday advance loan, is a short term loan commonly used for emergency expenses. Payday loans are usually 30 day loans that are paid back on your next pay date.
Regulated individually by each state, these loans are most frequently between $100 to $500. They are a fast and convenient way to get cash when you have no other alternatives.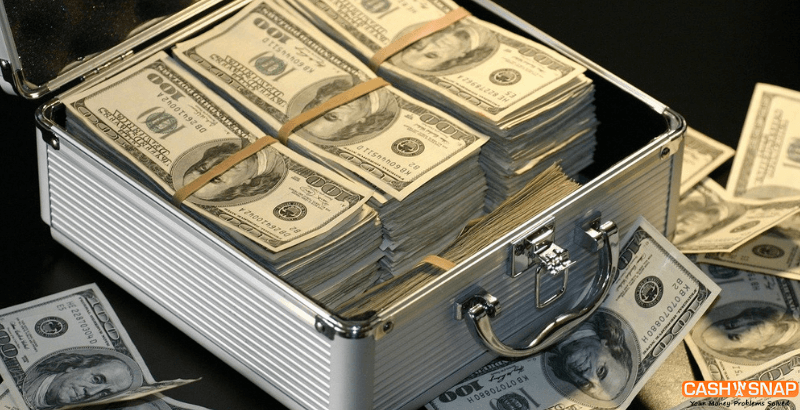 7 Payday Loan Benefits
Many People Qualify
Payday loans online can help people with poor or bad credit. In fact, more than half of all payday loans online are for people with imperfect credit. Traditional loans are longer in length with lower costs but hard to get and take weeks to process.
Fast and Easy to Request
The entire process of requesting a payday loan online is secure and takes no more than 5 minutes for almost everyone. Complete a loan request form and submit it and get an answer in seconds.
Fast Cash
If you are approved, you can get your cash in one business day.
Small Loan Amounts
Loan amounts are capped in most states at $500 so you do not have a big loan outstanding and you know exactly what you are paying before you accept the loan. Payday loans are fee based so you have an exact loan plus fees amount for your payback.
You can use Your Cash Loan any way you want
You do not have to specify how you are going to use the loan money. It is highly recommended that you only use your loan for emergency situations. In some cases, your loan could end up saving you money. For example, you have written 4 small checks, but they will bounce if not covered. At $35 per NSF, you could be looking at more than $140 in bank fees. A $200 loan will cost less than the bank fees.
Here for Emergencies
Most Americans have little emergency savings in the bank. So, when unexpected medical bills, auto repairs, late utility bills are due, or any other urgent expense occurs you have a way to handle the situation and do so quickly.
Highly Regulated Loans
The federal government and every state have strict laws governing all lending including payday lenders. Most states require a lender to be licensed in that state to even operate. And most states have caps on both interest rates and fees that the lender can charge you. This protects consumers nationwide.
How Payday Loans Work
Payday loans can be described in 3 simple steps:
1. Complete and submit a short application form
You can do so from your smartphone or other devices in minutes, get an answer in less than 60 seconds and be connected directly to your lender. No need to waste time and money driving around trying to find one storefront after another. You can get in front of more than 100 lenders quickly.
2. Get Cash Fast
If approved, you get your cash in 1 business day. This excludes weekends and holidays when banks are closed.
3. Repay your Online Loan when it is due
Payback your online loan plus the associated fees on the agreed upon due date. You are done. No surprises. And no late fees or complications.
What is the difference between a Payday Loan vs. Payday Loan Online?
As noted above, do not drive around wasting your time and gas money finding one storefront when you can get in front of more than 100 direct lenders at the same time. And only 1 direct lender will contact you if you are approved. This increases your odds of approval and is why CashinaSnap is able to get more than 80% of all requests approved by a direct lender.