You have likely dealt with budgeting failure at one time or another and may have to confront it again someday due to economic uncertainty in the broader market. Even when you keep track of your spending on spreadsheets, all it takes is one unexpected bad month to throw your finances out of balance. One way to turn this problem around quickly is with instant cash loans.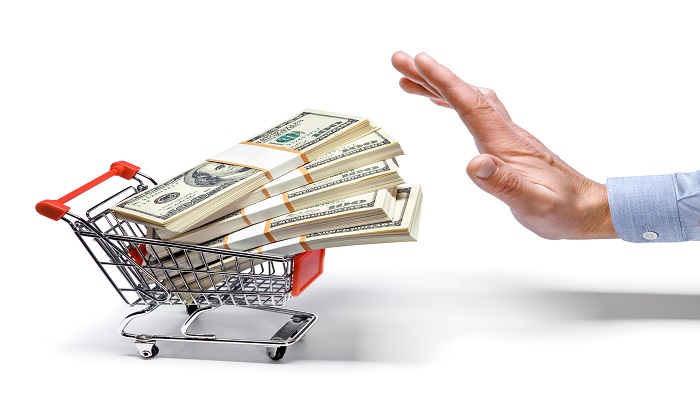 Potential Unwanted Surprises
medical emergencies
expensive car repairs
underestimating or overestimating expenses
forgetting to plan ahead for your car registration renewal
accidentally letting bills lapse
getting a letter in the mail from the IRS saying your taxes have been recalculated
Consequences of Budget Failure
The biggest consequence of failing to budget properly is that it can lead to a monthly shortfall, which forces you to take on more debt. Although instant cash loans can be a remedy when used responsibly, they can also escalate debt if you do not have a sound repayment strategy. That's why any loan you decide to take out should be accompanied by a quick repayment plan. Since these loans usually come with high interest rates, it's a good idea to pay them off within a few weeks. If you cannot commit to a fast repayment plan, make sure you consider other options first.
The fastest route to substantial debt is to keep taking out loans to pay previous loans. While on the surface, it appears that this strategy can help you stay on top of bills, eventually the high interest rate will take its toll on your ability to eliminate debt. Ultimately, if you do not keep your budgeting under control, you may face bankruptcy, which will destroy your credit rating.
How to Prevent Overspending Overspending is the number one culprit to budget failure, which can be prevented with a cash buffer. Like an emergency fund, a cash buffer is often a savings account used to pay for minor unexpected non-emergency expenses. It is useful when energy bills spike or when a loved one suddenly asks for financial help. A cash buffer also helps cover annual expenses that don't appear in monthly budgets. Keeping a cash buffer of at least $500 can reduce stress when you are confronted with unplanned issues.
Reorganizing Your Budget When you lose control of spending for whatever reason, you can always start all over again from scratch. In other words, you can simply replace your old budget with new spreadsheets on your computer. The key involves creating spending categories while projecting your quarterly and annual expenses with both short term and long term goals in mind. By formulating a more realistic plan based on careful assessment of your income and expenses, you will have a better chance of living within your means.
One of the most powerful underlying secrets of success is repetition. If you develop a mantra that you repeat to yourself over and over, it can influence your pattern of behavior. Telling yourself to "avoid failure" or "cut costs" in whatever language works for you can set you on a successful path. This strategy is used by business leaders, who surround themselves with reminders on their office walls.
Remember that each individual is unique and what works for one person might not work for another. There are also helpful tools such as YNAB (You Need a Budget), a budgeting app that helps to keep your finances in order.
Steps to a Winning Budget
Make a list of all your expenses
Put wants and needs in separate lists
Keep your goals realistic
Use spreadsheets or other budgeting software
Reach out to family members for support
Making Instant Cash Loans Work As risky as instant cash loans may seem, they can actually pull you out of financial trouble quickly if you use them skilfully. First of all, you should only use them if you can afford to pay them off by your next paycheck. Some instant cash loans will even debit the amount due on your next payday, while others allow you to pay them off at your own pace. Make sure you read the terms carefully and don't fall into the trap of expanding interest rates over time.