Everyone loves the holidays and sometimes hates them too as they are the costliest time of the year for everyone. If your holiday spending is turning holiday cheer into holiday stress, there is some good news: Here are ways to save on common items on your list.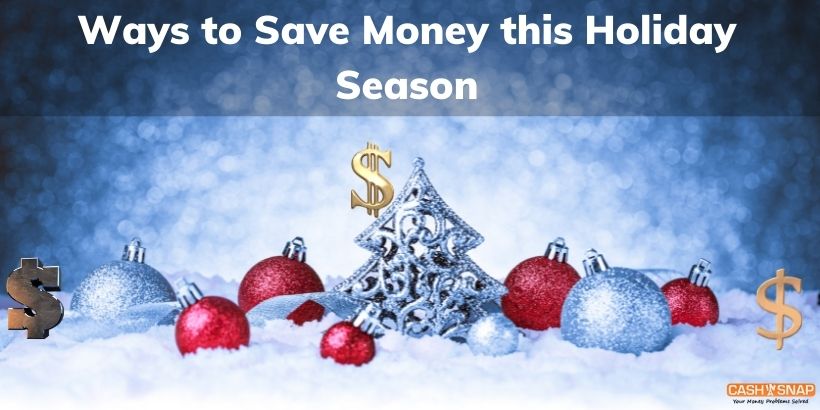 Save on Gifts
Limit Your List
Think about all the people you give presents to every year: family, friends, maybe even the kids' teachers. Do you really need to give gifts to all these people? Are they giving you gifts too? Many of them are not and do not expect gifts from you.
If you buy presents for those not close to you or distant relatives and old friends you never see, you should drop them from your list. Instead, exchange cards with them. The same goes for neighbors and co-workers. Want to do something nice for them? Cook a batch of cookies and bring some to the teacher or neighbors.
Cut Back
Even when you limit how many people get gifts, we tend to overbuy for those we do buy for. We don't need to give a ton of gifts to each person. Set a budget that you share. For example, telling the grandkids not to spend more than $25 on a gift card is fine. You can spend a little more, but you will know what you are spending before you start. I have found most people agree to cut back when asked. They feel the same way.
Shop Online & Early
Whatever your gift list ends up being, shop online and shop early, especially this year. With supply chain problems, many items will not be on sale or will be out of stock well before Christmas. If you don't shop early, you will miss out. One way to do this is to get an early start. Shop before Black Friday or Cyber Monday this year, and you will save more. Yes, you have to budget early, but it is worth it.
Try Homemade Gifts
If you are someone that likes to make things, then homemade gifts are a real option. Maybe you quilt, make bouquets or have some other handy skill. Or maybe you use a resource like Martha Stewart online, where there are a ton of ideas and instructions to make all kinds of simple but beautiful gifts, even if you are a novice.
Have a Budget
Probably the most important thing to do is have a budget and stick to it. If you don't, you will overspend!
Save on Gift Wrapping
Once you've bought all your gifts, you need to wrap them. Gift bags and wrapping paper don't seem like big expenses, but they add up.
Consider reusing wrapping paper or using fabric scraps for gift wrapping. The wrapping just gets ripped up anyway. I remember one Christmas where old, brown grocery bags were used for wrapping, and it was a great holiday. Ripping into the packages was just as much fun.
Save on Decorations
Use things you have or make your own. You can use things you have around the house - collages of family photos, a bowl of fresh fruits, collectibles, or can make paper snowflakes, string popcorn and cranberries together for garland, and so many more ideas are out there. Check online for more information than you can ever have for ways to make great decorations at a fraction of the cost of buying them.
Save on Travel
Traveling by plane this year is much more expensive than driving. This year, the average cost of a single plane ticket will be $500 or more for most flights. And this does not include your baggage fees, parking fees, shuttle fees, food and drinks at the airport, and renting a car. And renting a car may be a big problem, there is a big shortage of rental cars this year, so if you do not rent well in advance, you may be caught with no transportation at your destination. And the rental fees will be sky high this year too.
If you must fly due to the distance, then buy your tickets way in advance, get your rental car lined up and be ready for delays and massive airport crowds.
Save on Entertaining
The 3 highest costs for holiday meals are food, drink, and decorations. The decorating tips noted above can help you save for your holiday party. But, to save on food and drink, consider other options. Go veggie or make a potluck dinner this year. Or skip the big, expensive dinner altogether. One year without a lavish dinner won't change the holiday spirit. Even better, do not provide liquor; it's a huge cost saving for most events.
Last Thought
What makes the holidays most enjoyable is not how much you spend, but the time you spend with the people you love. Think about your happiest holiday memories, and often they did not include a lot of spending!
In case you need financial assistance or a loan? Consider an online loan to cover some expenses you have. It should not be your first choice but may still be a solution to help you get through the holidays.
CashinaSnap has been in business for more than a decade and provides service 24/7 and 365 days a year. When you need an online loan or payday loan, consider requesting one today. With more than 100 direct lenders waiting to review your loan request, you have a great chance to be approved and get urgent money. Credit problems are not an issue with us.