Getting into an accident in your vehicle can be a traumatic experience, but if you aren't injured, chances are you're more worried about your bank account than anything else. After all, going to get your car repaired can be costly, even if you have a good mechanic who charges you fair prices for parts and labor.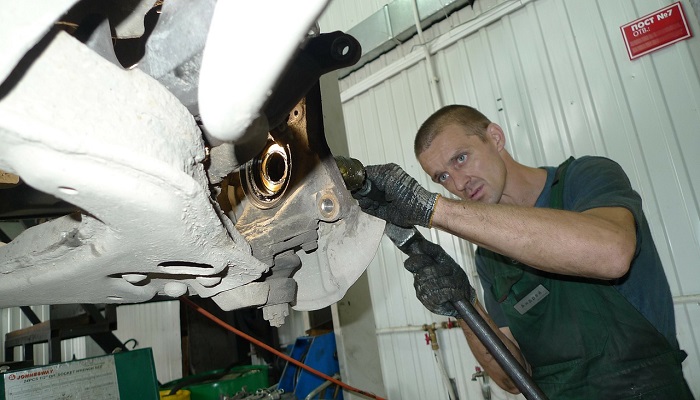 That's why you need to take some of the work out of the hands of the mechanic when you need repair work done on your car. Use these tips to help you save money when your car needs to be fixed.
Seek referrals. You don't have to pick a mechanic based on a referral, but they can be a good place to start. You'll still need to talk with them on the phone before having the work done.

Call auto repair shops. This can seem time consuming, but you can make a handful of phone calls to reputable repair shops in under an hour before you take your car to one. Knowing how much you could be looking at and the timeframe for the work to be done is essential for making an informed decision.

Get multiple estimates. Even if you have a mechanic you like, getting estimates on repair work can save you money. Avoid spending more on repairs than you need to.

Check your warranty. It might seem obvious, but many people don't know what their warranties cover and what they don't. Make sure you aren't paying out of pocket, even partially, for something a warranty will cover.

Buying used auto parts. If your car isn't under warranty, buying used auto parts can save you a whole lot of money in the long run.

Clarify your rental car expenses. Auto-body repairs often take longer than expected – meaning you could be stuck driving rented wheels for a long time at a potentially high cost to you. If you regularly pay a nominal monthly fee for rental-car insurance, you might only be reimbursed for the rental of a compact car. If such a small car would never work for you, it might be time to reevaluate your coverage.

Source: today.com

Don't underestimate the value of word-of-mouth. Check with your neighbors and see where they go, and if they'd recommend their mechanic or garage. If you have a community bulletin board, apartment building website, or even a local Facebook group, ask your neighbors. They'll likely be able to give you some solid options, and there's nothing like hearing first-hand experience to help you pick a good mechanic.

Source: lifehacker.com
These money-saving tips aside, if you would still be faced with a crunch situation where you need ready cash quickly, there is no need to worry. Visit cashinasnap.com for an online payday loan right from the comfort of your home!