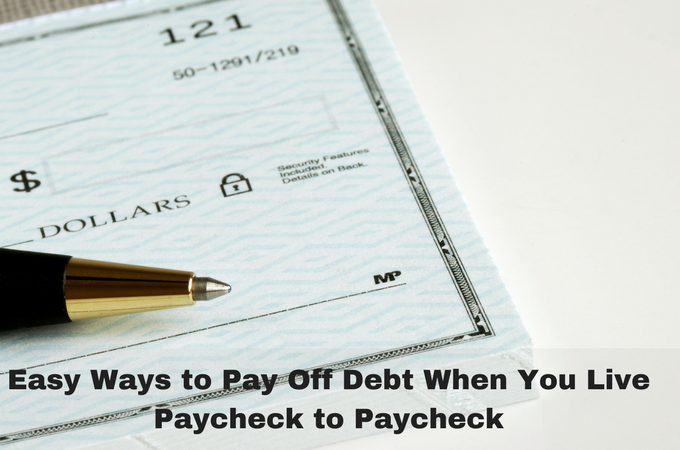 Living paycheck to paycheck can be frustrating. It becomes more stressful when you have debt to pay. While it may seem impossible to pay off debt when you are struggling before the payday, the reality is you can come out of debt if you find a way to move away from living paycheck to paycheck and make extra money for repayment.
Here are some easy ways to pay off debt when you live paycheck to paycheck:
Believe That You Can Pay Off Debt Believe in yourself and have a positive outlook that you will do whatever you can to get yourself out of debt. Try to improve your finances and work hard to make the change happen. Believe that you can achieve your goal. You will feel more confident once you will start seeing the progress.
Track Your Expenses It is considered as a great and versatile alternative to the solid wood flooring. It is made of multiple layers of wood fused together under pressure and heat. Having gone through this process, engineered woods are insusceptible to humidity. It tends to be a more eco-friendly option.
Cut Down Your Expenses Eliminate non-essentials expenditure and try to cut down costs on fixed expenses. Cut back your cable and mobile subscriptions to the cheapest one possible. Look out for discounts or cheap deals. Cutting expenses will help you save you money that you can use to pay off your debt.
Earn Extra Money Find new ways to earn some extra money. This will help you break the cycle of living paycheck to paycheck and start paying off the debt. Sell your old stuff to earn some money. You can work online to make some extra money so you don't have to struggle every month and can pay off your debt easily.
Make a Budget Create a detailed budget for the month to know where your money is going. Plan your expenses for the next month. Check if you can cut down any unnecessary expenses. This will help you save some money if you have otherwise wasted. You can use this money to start paying off the debt.
Have a Written Strategy to Pay Off Debt
Have a written plan to pay off your debt. A good solid plan will help you easily focus on your goal. Evaluate your progress by keeping a log of how much money you have paid towards your debt and how much is left to be paid. You can come out of debt by working on your plan and following your strategy strictly. You just need the right strategy, some patience and hard work to pay off your debt! Post You May Also Like: