Summer vacation doesn't have to be expensive for students, as there are several affordable destinations to choose from. The key is to plan your financing without disrupting your current financial situation. If you lack a savings account one solution is a short term fast cash loan, which usually does not require a credit check. As long as you are working and can repay the loan within a month, you can enjoy that vacation to one of the following destinations.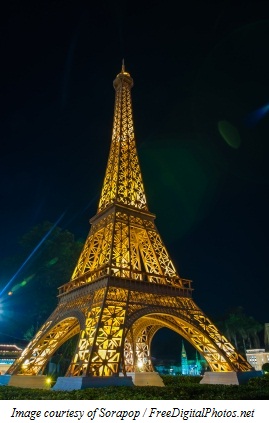 The Netherlands One of the most popular destinations for young people is Amsterdam because of its party culture. Since 2011 the average airfare for a round trip has fallen six percent, according to Hotwire.com. The best time to visit The Netherlands is in August.
Paris, France Even though Paris can be expensive, there are many free and low cost attractions to pursue during national holidays. So if you can afford airfare of $900 for a round trip, it's possible to take advantage of free museums.
Puerto Rico Another low cost getaway for students is San Juan in Puerto Rico. Average airfare from America is $334 for a round trip, according to Hotwire.com. That's a 14 percent lower rate than a year ago. As a U.S. territory you can purchase items using U.S. currency.
Denver, Colorado For mountain climbers and other people who love the great outdoors, Denver is a fun summer destination. The city also attracts skiers from around the world in the winter. Round trip flights within the United States average about $270. One of the popular attractions for young people is Lakeside Amusement Park.
Phoenix, Arizona Despite burning temperatures in the summertime, it's still the best time to visit Phoenix because that's when hotels offer great deals. Round-trip airfare within the United States is less than $300.
Charlotte, North Carolina There are many reasons to visit Charlotte, especially if you are a student of finance, health care or tech. Each of these industries is strong in the city which is worth visiting if those industries match your career. Hotels can be found in Charlotte for under $75 per night.