Recently, a number of different money management apps have made their debuts into the smartphone market. Here is a look at the different money management apps to help you decide which app is best for you.
Manilla Manilla is an an-all-in-one organizer. This app will manage all of your financial accounts, from credit cards to different magazine subscriptions. You have the ability to create custom accounts. This app allows you to keep track of your finances so that you can prepare a budget.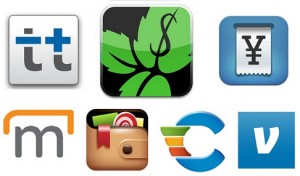 Mint Quickview Mint helps keep track of how much you are spending in each category of your budget by monitoring your transactions. This app will give you a rundown of the previous spending. Mint has personalized budget tools to help to monitor your expenditures to become an efficient process.
Toshl Finance Toshl is a great app for people who travel frequently. This app works with any currency and lets you separate your travel budget from your other daily expenses. You will also receive bill alerts and you can sync this app across other devices.
Daily Cost Daily Cost has a number of different categories, which allows users to input all of their daily expenses. You also have access to graphs and stats, based on your spending habits, both weekly and monthly.
Tricount If you and a group of people are planning an activity. Tricount will divide the expenses for you. You can look at the report on your phone and organize how much each person owes. This app allows everyone to see their share.
Venmo Venmo allows you to make and share payments with your friends. You can pay with your debit card or transfer funds from a linked account to another friend's Venmo account.
Check The check will remind you when you have a payment due and allows you to pay on the spot using a bank account or credit card. You can also schedule a payment for later. You have the option of connecting all your accounts together and then view them in one place for easy access.