Spending sprees may be fun, but they can also drain your budget and lead to buyer's remorse. Impulsive shopping is partly due to people wanting to fill a void in their lives, but it's also a reaction to aggressive marketing by stores and credit card companies. If your financial situation does not allow you to run up a credit card debt, you need to consider the following tips to help reduce binge shopping.
1. Be Honest with Yourself
The first step in solving your spending problem is to admit to yourself that you cannot afford it and that you need to manage your money more carefully.
2. Establish a Strict Budget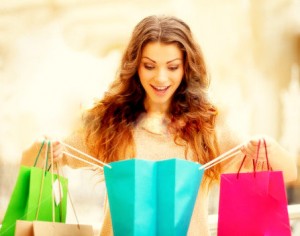 Pay close attention to the money you earn and the money you spend. In order to avoid massive debt, you need to always be up to date in your bookkeeping and to be in control of your spending.
3. Fight Temptation
The loudest voice in your decision making should be the voice of reason, not the voice of self-indulgence. Convince yourself that finances are more important than bringing home gifts for yourself.
4. Seek Alternatives to Shopping
Instead of letting your emotions go wild over shopping that you can't afford, develop a hobby such as music or art that doesn't require much spending.
5. Set New Goals
Make a point to get your financial situation in order with realistic goals within a specific time frame.
6. Start Saving
Begin building a savings account for the future so that you can tap into this fund for recreation and emergencies.
7. Assess Your Needs
Make a list of essential expenses and compare it with a list of your desired expenses. Prioritize your spending to reflect the essentials first.
8. Spread Your Money Around
Avoid keeping all your cash in one place like a wallet. Keep some money stored in a place that is out of reach. Use cash as much as possible for necessary expenses.
9. Avoid Borrowing from Friends
Don't ruin your closest relationships by asking to borrow money. There are better ways to get financing than bothering your family or friends.