It's not too difficult to create a cheerful Christmas atmosphere on a tight budget. There are many ways through which you can have a memorable celebration without getting into financial trouble. After all, the holidays are about spending time with family or friends.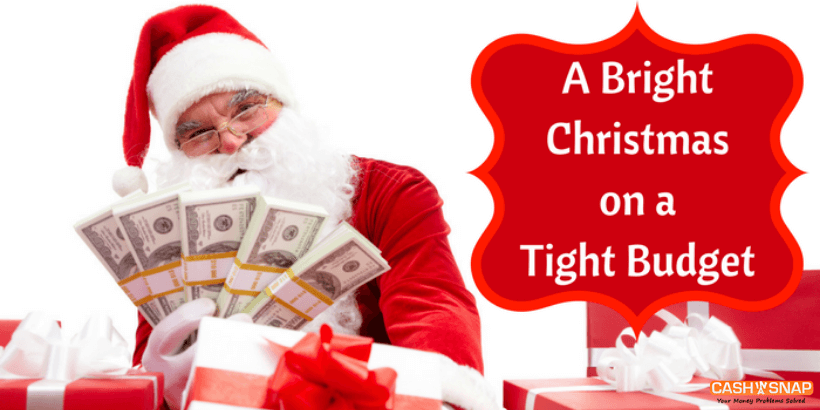 Here are some tips to celebrate Christmas on a tight budget:
Handcrafted Items
You can find materials at discount stores to create handcrafted ornaments. Using just paper, pens, and scissors, you can draw pictures, cut out snowflakes, and create other designs to hang on a Christmas tree or around the room.
You can usually find affordable colored lights that will look great on the tree and room to create that holiday atmosphere. Red, green, gold, and silver are the colors of the season! Handmade ornaments and holiday decorations will impress your family and close friends.
Make Homemade Gift Baskets
A Christmas gift basket is an excellent gift for your family and friends, irrespective of your budget. You can make your personalized gift basket by filling them with delightful snacks, drink, and sweet treats.
Instead of a basket, you could utilize a wooden crate or a colorfully wrapped old shoebox. Christmas gift baskets can be a truly cost-effective option which can be accomplished with just a little bit of shopping around and some amount of creativity on your part.
Focus on Christmas Experiences
Instead of buying a mountain of gifts for kids, take them on a holiday experience. Take them to a garden of lights, cherish a sleigh ride, or go outdoors to get a Christmas tree.
You can also visit the symphony Christmas concert with your family. There are multiple ways to experience Christmas that can create joyful, lasting memories for your entire family.
Buy in Advance
Buying in advance helps you save money and have a cost-effective Christmas celebration. Prepare a Christmas shopping list to include persons, amount, and ideas beforehand. This will help you in getting to know precisely how much money is required, and you will shop with enough cash on hand to curb overspending. Keep updating your list following each shopping trip to maintain a good track of your spending.
Travel During the Off-season
When you're planning your travel and are about to book your flights and hotels, make sure you pick dates that fall within the offseason! Avoid traveling during peak holiday seasons such as Christmas or New Year's, or even during popular summer and spring breaks. The key is to travel during a time when not many people think about traveling as doing so will help you get cheaper hotel prices, discounted tours, and save massively on flight costs. Besides, you will also be able to enjoy your destination without large crowds!
Check out Free Attractions
Rather than going to expensive, touristy attractions, look up free things to do in the city you're visiting. Whether it's hiking trails, pub crawls, free walking tours, free museums, or exploring the city's architecture, you will always find fun and free ways to enjoy any city you visit.

If you ever need urgent cash, you can borrow a short-term emergency cash advance. Cash advances can help with medical bills, car repairs, utility bills and more. Get your emergency cash advance by requesting an online payday loan with us.