Black Friday and Cyber Monday are the biggest shopping days. You can get great deals and huge discounts on almost every product out there. If you don't want to deal with the crowds of people at the mall, then you can stay at home and buy everything you need from online sales.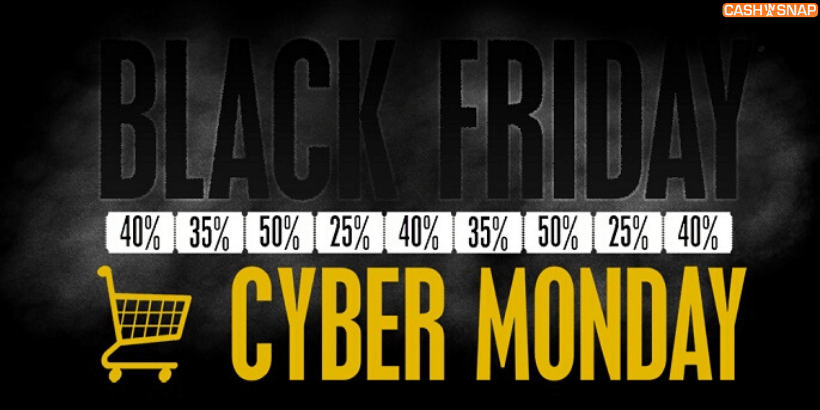 In preparation for the holidays, we have listed some Black Friday and Cyber Monday deals you cannot resist.
Black Friday Deals You Should Not Miss
Bestbuy.com
Especially known for its electronics, Bestbuy.com announces its deals just before Black Friday. You can find great savings on items such as televisions, laptops, smartphones, and cameras. Since mid-October, Best Buy launched into an early Black Friday sales extending to November 22, 2020. From the 22nd, more discounts will be available through November 28, 2020. Click here for more details.
Amazon.com
Internationally recognized for its endless array of products and fast shipping, Amazon.com has huge, exclusive online offers. It recently announced its Black Friday plans, with exclusive deals beginning on November 20, 2020 and extending to November 27, 2020. Explore these deals and enjoy your Black Friday shopping with Amazon!
Walmart.com
Don't feel like going in stores and fighting someone for the things you want? Easily buy any electronics, toys, home décor, and more with great deals and affordable prices from Walmart.com. With three early sales events before Black Friday, the final sales will begin on November 25, 2020, with other deals that would be added online and in stores on November 27, 2020. Get these Black Friday Doorbuster deals today! Click here for more details.
Lowe's.com
As the second-largest hardware chain both in the U.S and around the world, Lowe's is a Fortune 500 company that sells home improvement, hardware, and other appliances. Known as "Cyber Steals," its one day, online-only sales are already in operation until December 2, 2020. You can find a little of everything on sale, including outdoor furniture, electronics, and lighting. Click here to know more!
Tips for Safe Online Shopping on Black Friday
Black Friday is one of the biggest shopping days in the US, but be careful to not fall for some lousy traps. Follow these tips to stay safe and enjoy your shopping experience.
Don't rush when you see "while supplies last" sign. Retailers use this tactic to trick consumers to buy now when there are actually plenty more of that product in inventory.
Beware of hidden costs or terms. Always check to see how much you will really be spending on that item.
Check the features and expiration dates on the products carefully.
Don't get lured in with bait and switch trick. This trick lures customers in with huge deals on an item, but once the customer is in stores, the item is out of stock. Retailers then try to upsell a different product to the customer.
Cyber Monday Deals You Can't Resist
Macys.com
Everything from high fashion to home décor and makeup to jewelry, Macys.com has exclusive deals specifically made out for you. Click here to shop all the trendiest items and go into the new year as a better version of you.
Cybermonday.com
Receive up to 50% discount and save on your selected brands. Cybermonday.com has unlimited coupon codes to get the brand you desire. Click here to view the codes and apply them wherever you shop.
Groupon.com
Check Cyber Monday Now on groupon.com to get unlimited deals on tech, home, apparel, and more. You can save up to 80%. Click here for more details.
Tips for a Better Shopping Experience on Cyber Monday
Cyber Monday is the best shopping day to get great deals on tech - from video games, movies, TVs, home theaters to the coolest gadgets.
However, you should be careful so that you don't fall into any trap.
Don't click on unreliable links in your email.
Keep your information safe and check gadgets, such as smartphones, to make sure your passwords and information is secure.
Buy security applications for your gadgets to protect yourself from identity thieves.
Don't download faulty applications. Check to see if the application is rated safe from your app store.
Avoid using your credit card and shop with a pre-paid debit card instead.
Be safe and have a great online shopping experience this Black Friday and Cyber Monday!
You can get an instant cash advance online to grab your favorite deals instantly.