Online payday loans are a great option to recover from financial emergencies. However, before requesting for payday loans online, you should be aware of the requirements and regulations. We have compiled a list of frequently asked questions about payday loans.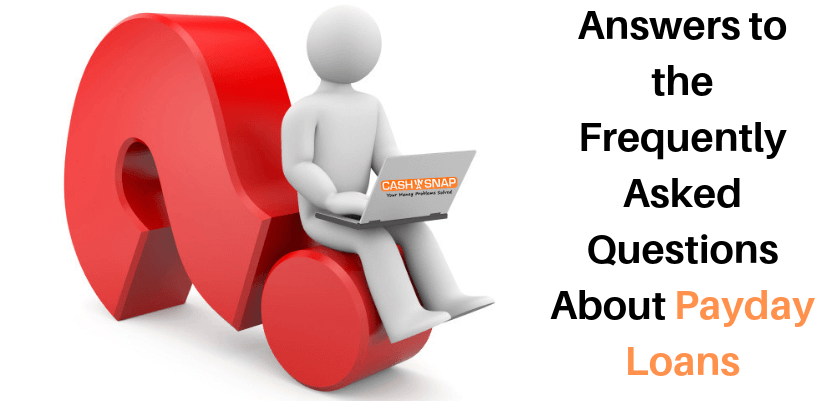 Payday Loans Are Banned in My State, Can I Still Get a Payday Loan?
You cannot request for a payday loan if it is banned in your state. However, it might be possible if you are temporarily residing in a state where payday loans are banned but permanently living in a state where they are legal.
For being qualified for an online loan, you must prove that your permanent residence is in a state where payday loans are legal. However, you still cannot be assured that your loan will be approved. Payday loans are subject to state regulations, so it is better to avoid requesting for a loan if it is not allowed in your state to avoid further consequences.
Do I Need an Active Bank Account to Get a Payday Loan?
An active checking account is required to request and get a payday loan. Once your loan is approved, the funds will be directly transferred into your checking account as soon as the next business day.
Must I Pay My Payday Loan Back All at Once?
Payday loans provide you a flexible repayment period. You can either repay these loans in a lump sum at your next pay date or request your lender to offer you an installment plan to repay your loan amount. This can allow you to borrow the amount you need and repay your loan amount in flexible installments.
Will My Credit Score Prevent Me from Getting a Payday Loan?
Credit scores are not a factor taken into consideration for approving your payday loans. These loans are processed fast, even with bad or no credit. You can request for payday loans without being bothered about your credit scores.
Will My Information Be Sold to Spammers and Telemarketers If I Request for a Payday Loan?
You can protect your personal information by working with a trusted payday lender. Requesting online payday loans through a trusted payday lender referral service provider will help you protect your information from being sold to spammers and telemarketers.
Looking for online payday loans? Get started now!