Today, Black Friday is both in-store and online. Some people still go out at 4 am and line up to get a special deal, but more and more people do their shopping online. Almost all retailers have in-person Black Friday sales and online specials, while some even have better prices online than in-store.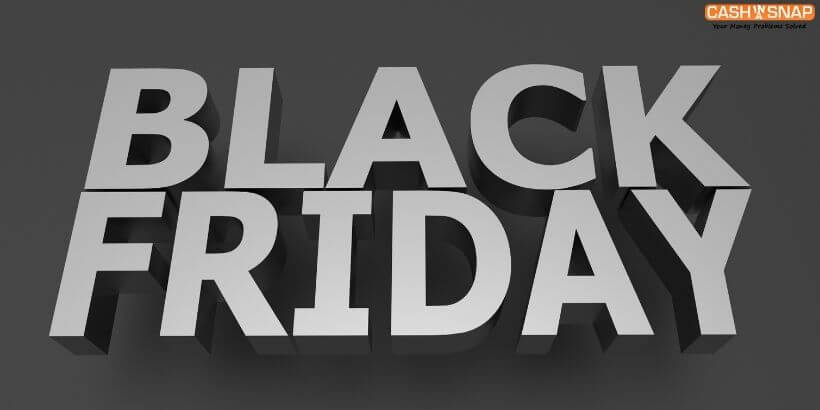 Many of us only want to shop online or minimize going to stores due to the current pandemic. Whatever you may choose to do, here are some tips that may help your 2020 Black Friday shopping experiences.
How to Prepare for Black Friday
Know What You Can Afford
Before you spend a dime on Black Friday, set your budget. If you set your budget and stick to it, you will be much happier after the holidays when those bills come in, e.g., your credit cards. Stay disciplined, and you will be glad you stuck to your budget.
Research Black Friday Sales
You can set price alerts for matches and similar products you plan to buy before shopping. You may find some good deals even before you planned to go shopping.
Follow Your Favorite Retailers on Social Media
If you are on Facebook, you could follow your favorite retailers' pages.
However, this is not a recommended practice as you can get blasted with sales and messages that you do not want, and they can continue long after you are done shopping.
Bookmark Your Favorite Retailers' Websites
Set up a shopping bookmark category and then add the ones into the folder you want to remember or check out later. You can do this for your favorite stores (or those of the person you shop for), and it will help you check if items are available and on sale.
Understand Price Matching
To get price-matching guarantees, you have to have proof in the form of the competitor's flyers or online product pages. You cannot just say you saw a lower price; you have to prove it. Also, check disclaimers from the retailer as there may be exceptions to the policy. Finally, most price match guarantees are for a particular item, and that item may only be offered at a specific retailer.
Understand Return Policies
Most large retailers have excellent return policies. Be aware that some returns require that the item is not opened and remains in the original box or packaging. Smaller or independent stores may not have a great policy so ask before you purchase. Online retailers are no different, but you can read their policies on their websites.
Always Know What You Are Going to Purchase
Though one of the best tips, it is seldom followed. If you make your shopping list in advance, you are way ahead of most shoppers. It helps you establish your budget before you shop and reduces your shopping time a lot—a great stress reliever.
Shopping on Black Friday
Use a Rewards Credit Card
This probably seems like a logical thing to do year-round, but many people miss this step. There are many credit cards with a year or more of no-interest promotions. Using credit cards for all your shopping is not a good idea, but if you need to do so for some items, then use a rewards card and save some money.
Take advantage of Sign-up bonuses and 0% APR promotional periods.
Shop for Gift Cards
When you are unsure of what someone wants or needs, the best answer is often a gift card. If you do not know where they shop, get a Visa card they can use anywhere. It may not have the personal touch you want, but it can save you hours of wandering around and finding nothing you think fits that person.
Dress Comfortably and Arrive Early
On Black Friday, many of the best sales occur early in the morning. If you are an early bird, be prepared to handle the weather conditions. You may even bring something warm to drink if you are waiting to get in the door at your first stop.
If you do not want to wait in lines or get up before dawn, shop at retailers open from Thanksgiving afternoon or evening.
Avoid Unsafe Situations Such As-
Trying to be the first person in the door. Why start your day with a battle? Relax and go with the flow.
Keep your valuables close. Your purse or wallet are targets for pickpockets and the like who thrive on holidays; it is their busy season too!
Be cautious in the parking lot. Be aware of your surroundings, and if someone is staring at you as you walk through the lot, you might consider going back to the mall and contacting security.
Stash your purchases where they cannot be seen. Parking lot theft is high during the shopping season, and thieves look for the easiest and highest value items they can see. If all else fails, have a blanket to cover any items from view, or take some items home, and return to your shopping later.
Black Friday Online Shopping Tips
Avoid patronizing website merchants that ignore safety. When you visit a new website, look for two things: SSL encryption and security protection. The address at the top should start with https:// - the 's' is the key as it means the site is secure and uses encryption to process transactions.
Consider disabling cookies in your browser to avoid detection. Keep in mind that disabling cookies can impair your online experience, and some sites will not show certain items when you do this.
Use price-comparison tools, there are many to choose from, and Google has a new one that works well. You may also consider using a service like Rakuten to get additional savings or rebates. Finally, when online, remember that Cyber Monday often has better deals to choose from, and with the increase in online shopping, you will see good deals all the way up to Christmas Day.
Need an instant payday loan online? CashinaSnap is a service provider for Online Loans and Online Services.