Join hands with your loved ones and revel in the joy, pride, and patriotism that fills the air this Independence Day. From picturesque picnics to thrilling concerts, embark on unforgettable adventures and savor mouthwatering, homemade meals. We have covered everything for you and compiled a list of ideas to celebrate the Fourth of July and make the most out of it.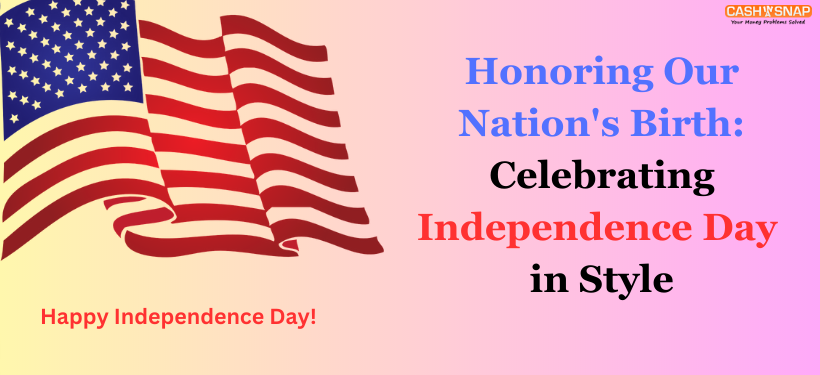 Some Amazing Ways to Celebrate Independence Day with Great Enthusiasm
Know Your Nation's History
Every citizen needs to know about the significance of this great day. You can plan a short trip to historic landmarks and sites related to the birth of the United States. You can also stay home, watch a film highlighting American history or showcasing the nation's spirit, or learn more about the importance of this day through books like Step to Independence from amazon. It is a meaningful way to honor and celebrate the country's freedom.
Participate in Community Events
You can engage in different community activities to enjoy the day, such as a biking parades, street fair, or volunteer in events by veteran organizations. Being a part of these activities will be fun and allow you to honor and appreciate the veterans' sacrifices.
Enjoy Leisure Time with Your Loved Ones
As the 4th of July is a national holiday, you can dedicate this day to your loved ones. Gather your family and friends for a feast and plan outdoor activities like hiking, family BBQ, or relaxing in a park. You can also watch a spectacular fireworks show in your local area or find a nearby city hosting a grand display.
Show Appreciation for Your Nation
Show your patriotic pride by decorating your home with American flags, buntings, and festive decorations. Get creative and make DIY crafts with a patriotic theme. Take a moment to reflect on the significance of Independence Day and express gratitude for the freedom and opportunities the United States offers.
Go Shopping
Numerous stores and online shopping websites offer special cashback deals and coupons during the 4th of July sale weekend. Whether you're looking to upgrade your wardrobe or decor of your home, you will find fantastic deals on your desired items on platforms like eBay, Amazon, Walmart, Affrodon, and The Home Depot.
Celebrate Independence Day Worry Free with CashinaSnap!
Celebrate the Fourth of July by embracing the values that make America great and showing love and commitment to your neighbors and community. If you find yourself in need of financial assistance this Independence Day, don't worry. CashinaSnap offers convenient online payday loans designed to provide fast funds even with bad credit. Don't let financial constraints dampen your Independence Day celebration.
Apply for an online payday loan now and enjoy your day!