An emergency fund can help you cover unexpected expenses such as car repairs, medical bills, household expenses, and more. Having extra money in your savings account can help you avoid borrowing or taking out loans that have high interest rates or fees. It's essential to start building an emergency fund.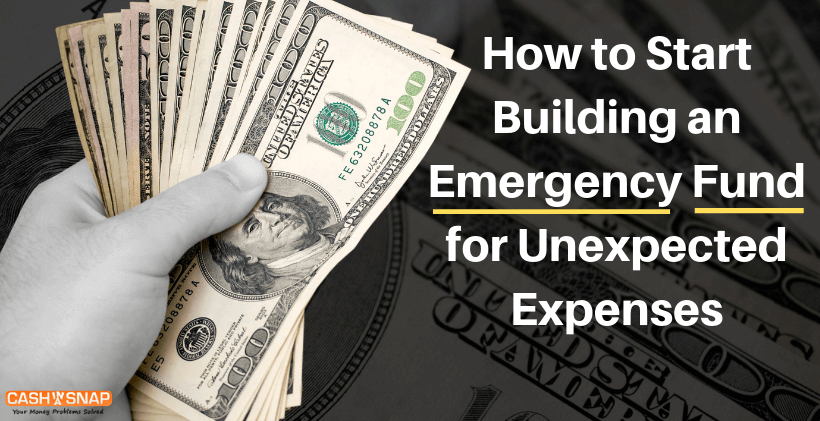 Here are the steps to build an emergency fund:
Determine Your Monthly Savings
Your monthly income and expenses determine how much you can save every month. Set up automatic weekly or monthly transfers to your savings account, or transfer the amount you want to save as soon as you receive your payment. If you have no cash left for savings, cut a few unnecessary expenses to save money.
Determine the Best Savings Account
A savings account can provide you interest on your savings and the flexibility of accessing funds from your account. To select the best savings account, you should consider the interest percentage, annual yield percentage, monthly fees, and minimum balance required.
Some banks or finance companies offer high-interest rates to tempt you to switch to them and then decrease the rates, increase the minimum balance requirement, or increase monthly fees after a few months. To choose the best savings account, you must read the terms and conditions and make sure you understand them to avoid gimmicks.
Determine How Much You Need to Save
Determining how much you need to save mostly depends on your personal financial circumstances, but still, you should have enough money saved to cover your living expenses of three to six months. If you lose your job, you can use your emergency fund to pay your necessary expenses until you find a new job.
Monitor Your Savings
If you start building an emergency fund, you can see your money grow month by month. However, make sure to use your emergency fund only for emergencies rather than for unnecessary expenses.
Things to Remember When Building an Emergency Fund
Start Saving
Saving money every month may be difficult for people who are already struggling to pay off their monthly living expenses. However, you can start saving in the following ways:
Save your tax refund
If you have the willpower and time, get a second job to earn more
Sell unused items
Cut down unnecessary expenses
Understand Saving is a Slow Process
It takes time to build an emergency fund. You are saving to achieve financial stability, so you should stay positive and keep saving.
Use Your Funds Only for Emergencies
When you have money saved, you might be tempted to use the money unnecessarily. However, you must remember you have saved these funds for emergencies or unexpected expenses. So stay away from unnecessary expenses, which can leave you cashless during emergencies.
How to Handle an Emergency without an Emergency Fund
If you have no cash left to cover your emergency expenses, you can take online payday loans. These loans provide you immediate access to money when you need it the most. Once approved, you can get funds into your checking account the next business day. However, these loans have shorter repayment time and should be repaid at your next pay date.