Payday loans are among the most convenient loans you can get since they don't involve a credit check and are often approved quickly. All it takes to qualify for online payday loans is to be a citizen of the United States who is at least 18 years of age, has a steady job and a bank account. Some people may need a second loan because the first one did not meet their needs. The key is to view these loans as short-term cash advances and have a clear way to repay them in a matter of weeks.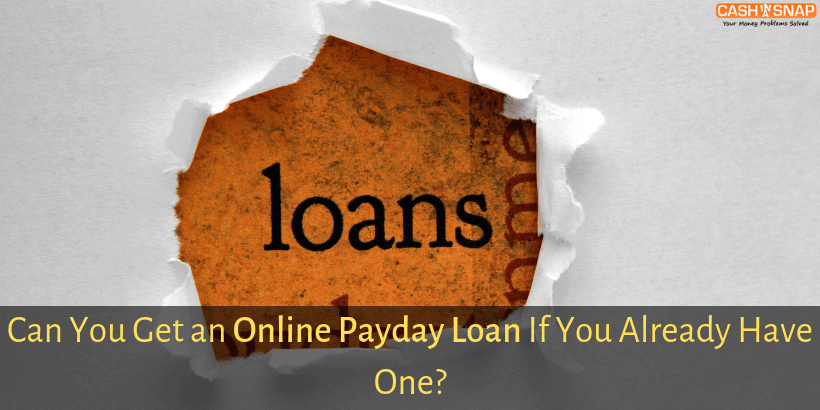 Here are other things to know about taking out a second payday loan online:
How Many Payday Loans Can I Take Out?
Each state has its own laws that shape lending, so it's important to check with your state department that oversees licensing and find out what the rules are for payday lenders. In most cases, it will likely be difficult to get a second payday loan until the first one is paid off. Most of these lenders will be careful about who they give loans to, especially customers who have already taken a loan. It's high risk for lenders to issue more than one loan to an individual at a time.
Can I Get a Payday Loan If I Already Owe One?
If you find yourself in the position of needing more than one loan in between paychecks, you should first consider all your options. The problem with taking out more than one loan at once is that it can pull you deep in debt if you aren't careful.
One of the reasons you should not approach online payday loans as long-term is because the interest rate will probably increase to a high level after a month or two. The more financial risk you take on, the more you need a definitive plan to get out of debt as soon as possible.
Where Can I Get a Payday Loan If I Already Have Taken Out One?
In the states where it's possible to get multiple payday loans, you can request for the second payday loan online. The second loan will likely have different requirements than the first loan. The chances of being qualified are low. You will probably need to prove your ability to pay back both loans by a certain date.
Want more information about online payday loans? Visit our website!