How to Safeguard Yourself From Online Frauds
Technology and the age of the World Wide Web have brought us many good surprises and ways to access information we could never before. It has given us the opportunities we never thought possible such as buying movie tickets online, making dinner reservations or getting an online payday loan. But with this, it has also brought frauds and scams.
Here are some things you must keep in mind to safeguard yourself from online frauds:
Use only secure connection. When it comes to activities such as checking your bank accounts from a laptop, e-reader, phone or anything else that connects to the internet, always make sure you have a secure connection. That should be your connection and not a shared or public connection.
If something does ever happen with your bank and you have a temporary shutdown, you can always try an online payday loan for a temporary solution.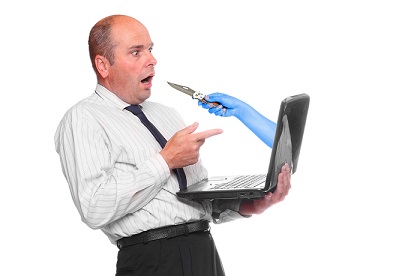 Be sure with secure websites. When purchasing anything online, always make sure that the website has a "sticker" stating that they have a Secure Encrypted Data Collector and that they have some sort of a Credit Card Security sticker on their website. These are sites that you can usually trust and that will safeguard your financial information.
Obviously there is still no 100% guarantee, but it does help. Also, make sure that when you are purchasing something and adding in credit card or bank info; the link in the taskbar has an 'https' connection and not just an 'http' connection.
Never share private data online. Never send passwords, bank information or anything else private to someone via email. There are some very talented people out there that fake emails that look like they are from your financial institute, PayPal, or another organization but they are not real!