Halloween is an exciting celebration associated with trick-or-treats, costumes, and spooky-themed parties. However, buying a lot of decorations and costumes can be expensive. Fortunately, there are many things you can do to save money on Halloween expenses.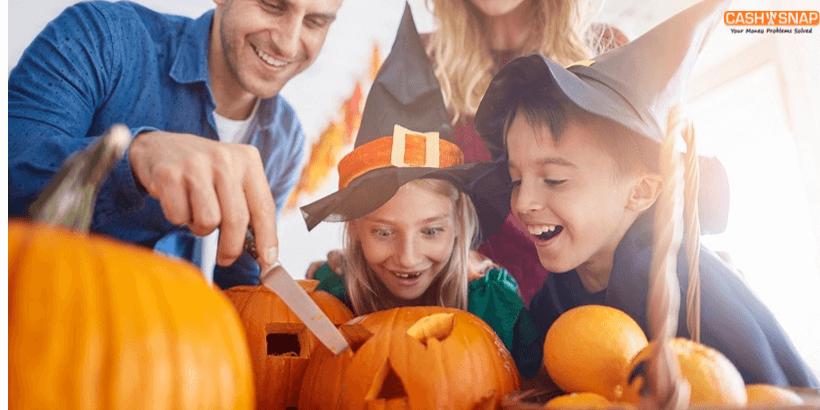 Consider these money-saving tips to celebrate Halloween on a budget:
1. Costumes
Costumes can be the costliest part of the Halloween celebration. You can save a considerable amount of money by purchasing Halloween clothes at a thrift shop or by making your own costume. Another way you can save money on costumes is by swapping costumes with your friends.
2. Decorations
Try to make your own Halloween decorations. Otherwise, you can visit your local dollar store or thrift store to buy them. Instead of throwing away decorations, you can save them for the next year.
3. Candy
You can save some cash on candy if you buy them in bulk. Visit retail stores that offer discounts on Halloween candy. You can also share the cost of candy with your friends.
4. Halloween Party
Hosting a Halloween party can be fun, but expensive at the same time. You will need to spend more if you host a party alone. On the other hand, if you organize a Halloween party with your friends, you can share the cost with them. This will help you enjoy a Halloween party on a budget.
5. Greeting Cards
It's fun to exchange your Halloween wishes and excitement through greeting cards. However, buying cards can be expensive. You can either make your own greeting cards or find a store that sells them at a discount.
6. Food
The cost of food can easily skyrocket your budget. Review your Halloween budget and determine the amount you can spend on food. Instead of serving meals, stick to finger foods, candies, and desserts you can easily make or buy in bulk.
7. Pumpkins
Pumpkins are a staple of the Halloween celebration. This, however, does not mean that you need to buy high-priced pumpkins for your decks, tables, and porches. You can buy pumpkins from a grocery store or pumpkin farm at affordable rates. You can also make fake pumpkins with reusable grocery bags, pillowcases, or by papier-mâché.
With these tips, you can enjoy Halloween while staying within your budget.