While dates differ around the globe, almost every country has a special day that's dedicated to moms. When it's about celebrating a special day for someone very special, it's really easy for us to fall into an expensive trap. It's common for people to fall into debt in order to take their mother out for brunch or gift her something special. Most people rack up credit card debt or take a same day cash advance from online payday loans to fund their Mother's Day shopping. This is because of our common mindset that the more we spend, the better the experience, but it shouldn't always have to be this way.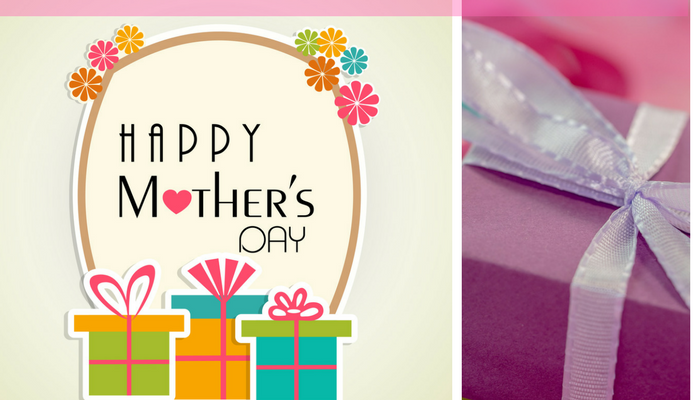 There's no doubt that your mom deserves a diamond necklace as an appreciation for all the hard work and efforts she did to raise you. But the fact is an expensive purchase is often less touching than those thought-out and selected gifts. It's the sentiment that counts, not the dollars!
Here are some thoughtful and genuine ideas that can fit any budget and are sure to touch your mother's heart this Mother's Day:
Brunch at Home A table full of her favorite food is a perfect gift. Planning a meal at home with your siblings and other family members is much more considerable than going out, which can be expensive and crowded because of the holiday. You can prepare bacon, scrambled eggs with cheese, gluten-free strawberry muffins, coffee and side of mimosas. At the end of this family brunch, you can clean up all the leftovers, so she has nothing to do except sit with a full stomach, relaxing with the great memories you just made together.
Massage Pillow Mother's Day is perfect for a relaxing spa, and no doubt your mother will love this idea. But the relaxation process should not end here. This $42 massage pillow is an extremely valuable gift for your mom. This will remind her how much you care for her every time she relaxes her tired muscles after a hard day at home. This pillow has circular kneading pattern and heating element that will make aches and pains disappear even faster.
Gift Her a Card Sometimes gift cards can be thoughtless and impersonal. But there are ways you can make them thoughtful and really special. If there's any retail store your mom likes a lot but usually avoids because it's too expensive, make sure you buy her a card from there. It's a perfect idea for spoiling her in a way she wouldn't have done for herself.
Digitize Her Old Photographs There must be stacks of faded old photographs or negatives stuffed inside the envelopes in your mom's house. Whether these pictures are of her mother, her college days or her childhood, they deserve to be appreciated once again. Scan these pictures, print them and then put all of them inside a vintage frame. This would not cost you much but it'll put a big smile on your mother's face.
Flowers Are Not Just Flowers Research shows that receiving flowers gives a sudden mood boost to women that will last for several days. But most people overspend on expensive flowers without realizing that it won't create a better mood. Consider buying African daisies, hurts or sunflowers and multicolored carnations rather than roses that cost three times any other flower and even wilt and die more quickly. With the saved money, you can purchase a beautiful permanent vase to put the flowers in.
Edible Flowers If your mom likes things to be useful and generally complains about having too much stuff, edible arrangements are a great idea. They are pretty as natural flowers, but they are made from fruits. This will offer the elegance of a bouquet and the practicality of healthy food.
The main motto behind all these things is to make your mom feel special and let her know that you love and care for her. If you do it more often than once a year, the pressure to make up for your guilt will be substantially less on Mother's Day. If you are unable to be there with your mother due to any circumstances, mail a card and follow up with a phone call. This will make her really happy and glad to hear from you because the bond you share with your mom is priceless. Post you may also like