A new short-term loan law goes into effect in Ohio to save Ohioans from getting trapped into a debt cycle. The new law follows standards already established in many other states, but there are a few differences.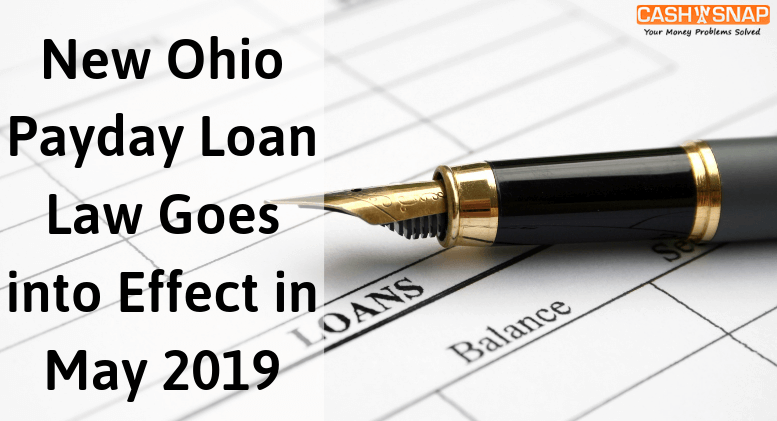 What Will Change Under This New Payday Loan Law?
Under this new law, Ohio is putting certain requirements on loans:
Loans cannot be higher than $1,000 (this is already standard)
Fees and interest cannot exceed 60% of the loan's principal. If a consumer borrows $500, they will pay a maximum of $300 in fees and interest
The interest rate is capped at 28% per year
Payday loans must be for at least 91 days (this is different)
Loan duration cannot be more than 1 year
Borrowers cannot have more than $2,500 in total loans
How the New Payday Loan Law Will Affect the Borrowers
The following provisions were made into the law to help borrowers:
Borrowers get up to 3 business days to change their minds about a loan and can return the money without paying any fees (this is an unusual provision as it does not state how this would be done).
The borrower must get a copy of the loan's terms and conditions. Total fees and charges need to be disclosed in "a clear and concise manner." The total amount of each payment and the number of payments must be explained clearly. The "3 days" provision is different from most states, but the other conditions are fairly standard.
Finally, a lender must disclose if borrowers have complaints. Borrowers may submit complaints to the Ohio Department of Commerce's Division of Financial Institutions. The address and phone number must be provided to borrowers.
That's it. There may be some other fine points not noted in the information provided by the state of Ohio, but this covers the most important provisions of this new law.