When you face a financial emergency, you may need to take out a loan. However, a traditional loan requires a good credit score. Due to missed payments or mismanagement of credit cards, you may not have the credit score needed to be approved for a traditional bank loan. Payday loans are designed to solve your financial emergencies by providing you with immediate access to cash without a credit check even if you have a low credit score. Before applying for a no credit check payday loan, consider the following factors.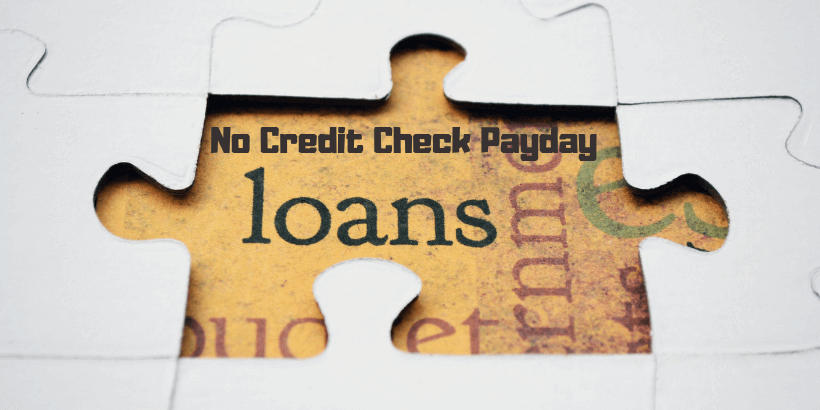 Basic Credentials
Lenders will not check your credit score but may check your basic credentials to determine whether you can pay back the loan amount.
Eligibility Criteria
To get approved for a no credit check payday loan, you must:
• Be a resident of the U.S.
• Be at least 18 years of age
• Have an open and active checking account with a debit card
• Have a steady source of income
• Have no outstanding personal loans
Borrowing Limits
The minimum and the maximum amount you can borrow through no credit check loans vary from lender to lender. Generally, you can borrow $1000, but you may be able to be approved for more. Your payments to your lender can be flexible depending on your monthly income or how much you can repay every month. Only borrow the amount you need to better manage your repayment schedule.
Important Tips to Consider Before Getting Payday Loans
Only those who have a good credit score tend to be approved for traditional band loans. Guaranteed credit check loans are available for those who need immediate funds but have a low credit score. Before requesting a loan, make sure that:
• You can repay the loan on time
• You explore various lenders and compare their lending limits and interest rates before selecting one
• You have cleared your existing loans
Where to Get No Credit Check Payday Loans Online
Make sure to do your research and contact a trustworthy and reliable payday lender. You just need to complete the loan request form and submit it. Once your loan request is approved, you can receive funds directly into your checking account the next business day. However, you must remember that you need to repay your loan amount at the end of the month or your next pay date, as these are short-term loans.
If you think your credit score is not high enough to get approved for a traditional bank loan, contact us to receive immediate funds through our no credit check payday loans. All you have to do is to fill our loan request form online to connect with a pool of trusted lenders who will approve your loan quickly.