Being a single parent isn't part of most people's plans for life. It's easy to let your new financial burdens weigh you down, leading you to believe that you're always going to have to struggle to stay on top. The journey of a single parent isn't an easy one. However, by making a few key decisions and managing your money properly, you can become quite wealthy. The following tips will assist you with this process.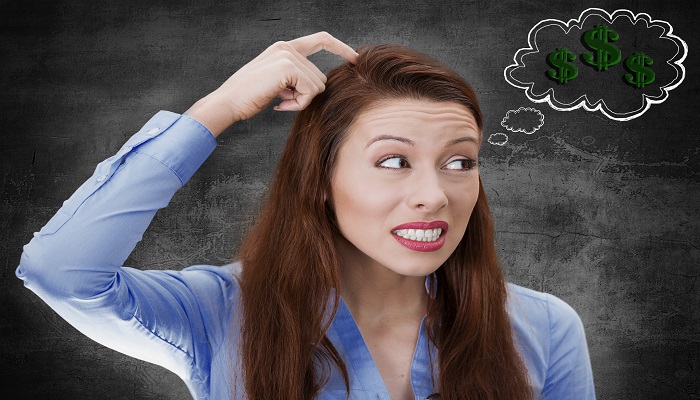 Don't rely on child support and/or alimony While it's nice to receive child support and/or alimony from your ex-spouse, you should never be fully reliant on these funds. At any time, your ex-spouse may lose his/or her job, become disabled, pass away, or simply decide that he or she is going to skip out on his or her payments. It's also possible that over time, a judge will decide to reduce the payments. You can't control what your ex-spouse is going to do, but you can control your own earnings and budget. Not relying on these payments gives you more financial freedom and allows you to move on with your life emotionally.
Keep close tabs on your budget Consider using Mint.com or another budgeting tool that allows you to track your monthly expenses and other financial details, such as brokerage and mortgage accounts. At Mint.com, you simply plug in all of your financial accounts to get an up to date, accurate snapshot of your finances. This snapshot lets you know how much you're spending in different areas of your life. From there, you can figure out if there is room for improvement. You'll also know how much money you have available for entertainment and other fun purposes, such as vacations.
Cut down on monthly expenses Once you've started tracking your budget, you'll have an easier time figuring out where you can cut costs. For example, are you paying for a gym membership right now? If you haven't used this membership in six months, it's time to cancel it and start looking for more affordable ways to stay in shape that you'll actually use. Go through your cell phone, internet, and cable bills as well and look for ways to reduce your services, such as cutting back on monthly minutes or getting rid of premium cable channels.
Establish short-term and long-term financial goals Without financial goals, you'll have a hard time getting ahead in life. Putting significant funds into savings and having funds set aside for major purchases requires deliberate goal planning. Short-term goals may include making more money than you currently make, building an emergency savings account, or paying off a credit card bill. Long-term goals may include investing for retirement, saving for kids' college, or buying a home.
For most single moms, if you don't already have an emergency savings account, it makes the most sense to start there. An emergency savings account acts as a financial safety net. Ideally, you should have a minimum of six months' worth of non-discretionary expenses in a separate account from the account that you use for daily expenses.
Find a balance between work and home life Getting out of debt and making enough money that you can get ahead financially sounds great. However, without careful planning, it can also come at a price. You don't want to work so hard to pay off student loans or save for your kids' college that you sacrifice your own health or don't have any free time to spend with your kids. The general well being of your family is essential to living a happy life. Strive to find a balance that allows you and your family to be happy while still achieving your financial goals.
Make it a priority to earn more money While budgeting properly and making other sound financial decisions can go a long way toward reaching prosperity, you'll most likely have to seek opportunities to make more money as well. Are you stuck in your industry because of your current level of education? Start researching options for going back to school. You can also talk to a mentor about other ways to get ahead within your industry.
Whether you're trying to pay off existing debt or you've had a tough month and are in need of a little extra assistance, instant cash loans may be the answer. You get the cash that you need when you need it so that you can get back on the path to prosperity as quickly as possible.