Everyone looks forward to getting their income tax refund. Sometimes it can be hard to figure out just how long it will take. This year is no different. There have been quite a few changes to the tax laws over the last year which means there could possibly be a few delays.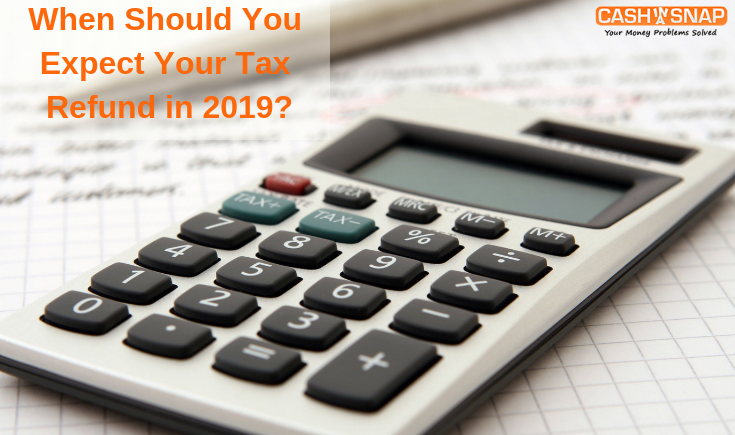 When Will You Get Your 2019 Income Tax Refund?
In the past, the tax season often started in late January, but with changes in the laws, February is a more probable option. Most people will begin to file as soon as they get their W-2's, so if you file early you may get your refund before the first of March.
2019 IRS Refund Schedule Chart
The rule of thumb when looking at the IRS Refund Schedule Chart is that it takes anywhere from 7 to 10 days once you file your return to get your refund. This means if you e-file your return on 2/11 through 2/15, you will be more than likely to get your refund on 2/22/19 in the form of a direct deposit. Your check could also be mailed on that day.
Tips to Get Your Refund Fast
If you want to speed up your return, make sure you have all of the required documents, including W-2's, 1099's, and any other receipts or statements you may need. If all of your documentation is in order, your return will be processed much faster than if the IRS has to request certain items. Remember the earlier you file, the quicker you will have your tax refund deposited into your bank account.
As many people use their tax refund to pay off some of their debt, waiting for the tax return can be frustrating. Bills can pile up, and it can be difficult to make ends meet. However, you can get a jump on your bills without worrying about when your tax refund will hit your bank account by applying for online payday loans.
If you are in a hurry for your tax return, Cash in a Snap can help you make it through until your tax refund arrives. Don't stress about your finances! Find out how our online payday loans can help.
Also Read: Income Requirements for 2018 Tax Filings
Also Read: Important 2019 Income Tax Deadlines You Should Not Miss
Also Read: Income Tax Brackets and Rates for the Tax Year 2018