A fast credit loan, often called a payday loan, is still in demand in 2019.
What Makes a Fast Credit Loan a Possible Option?
Generally, online payday loans start with the completion of an application form online which requires some basic information including your place of employment, bank account info, and some other basic data. The time to do this is really fast, about 2-3 minutes, and is safe and secure from your cell phone or laptop/pad.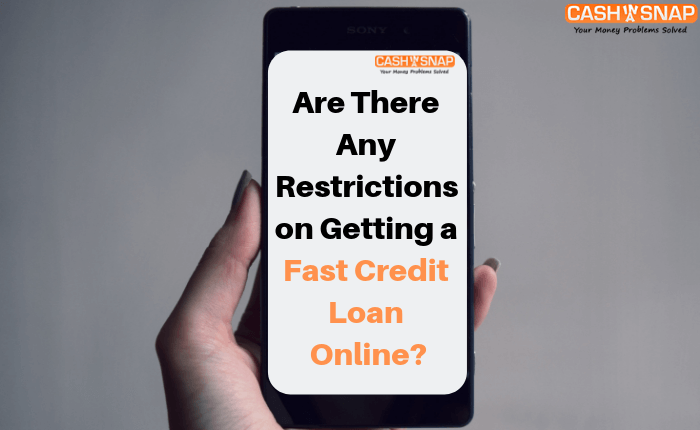 Are Online Payday Loans for Everyone or Are There Exceptions?
Most payday lenders will require:
You are at least 18 years of age
Have a steady job for at least 6 months
Have an active bank account (this is where they will deposit your loan)
Have no negative history paying back any previous payday loans
These rules vary by state, so be sure to check the regulations where you live.
Do Payday Loans Have Any Problems?
Of course, everyone loves the speed, security, and convenience of online payday loans. There are some possible problems to consider. The amount you can borrow is under $1,000 and often less than $500, this varies by state. Because you can have poor credit and no collateral, lenders for fast payday loans lend small amounts as their lending risk is much higher. The fees for these fast loans are high. There is an assumption you will pay it back on your next pay date. Be sure you can do this, or the fees can really add up.
What to Keep in Mind If You Need Money for an Emergency?
Online payday loans for emergencies are the fastest and most convenient way to borrow money.
Always remember, even if you qualify, you are under no obligation to accept an offer of a loan.
All legitimate lenders will answer any questions you may have and will explain in detail the terms and conditions of your loan.
Be sure you understand everything about your loan and can repay it on the terms offered by the lender.
Don't get stuck in a cycle of rolling over loans with high fees.
More people than ever need emergency money at some time. There is a high acceptance rate for payday loan applicants. CashinaSnap.com, a referral service to over 100+ lenders, has over an 80% acceptance rate but not everyone will qualify. If approved, you normally will see the money in your bank account in 1 business day (excepting weekends and holidays).
Need emergency money? Apply for online payday loans!