Are you worried about running out of cash in retirement? You are not the only one. Nearly half of the US population is concerned about running out of cash in their retirement. Retirees can face financial emergencies where they need money to handle their unexpected expenses. Online Payday Loans can help you meet all your financial obligations.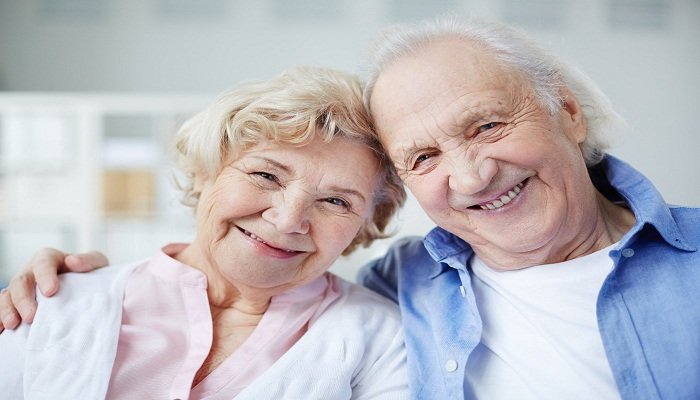 Social Security recipients still qualify for payday loans, which account for many of the borrowers who are retired or disabled. Sometimes retirees need cash advances to pay for medical bills or other debt that piles up. A payday loan gives you an instant cash advance usually within a day of submitting the online payday loan application.
Retired Applicants
As the baby boom generation is aging, the number of retirees is expanding as well. Many of these retirees rely entirely on Social Security for income. The reason they qualify for payday loans is that lenders only require a source of steady income, whether it's from employment or other sources including Social Security. As proof of income, you will need to provide your lender with a copy of the Social Security award letter, as well as a copy of your bank statement that shows your income deposits.
Not all payday loan lenders accept applications from unemployed retirees, although there are plenty that do. Sometimes it takes a matter of shopping around before finding the lender who is willing to work with a retiree on Social Security. The borrower needs to be upfront with the lender and report income accurately.
Steps to Get Payday Loans
Applying for payday loans when you are on Social Security Income is very easy.
Step 1
Get a copy of your bank statement and your Social Security award letter. Payday loan lenders will review your bank statement and your award letter to verify you have a steady source of income.
Step 2
Search for payday loan lenders that offer cash advances to retirees on Social Security. Review all the terms and conditions of the lender like the finance charges, loan repayment period.
Step 3
Fill out the online application form to apply for payday loans. Submit all the required paperwork to the lender. Check the repayment amount to avoid renewing your loan.
Related: Steps to Obtain Payday Loans Against Social Security
Benefits of Payday Loans for Retirees on SSI
Retirees who are on Social Security Income have a limited source of income and limited resources to get cash advance. They have fewer savings and limited options when they face financial emergencies. Apart from limited income, they may have a bad credit score that makes them high-risk borrowers. This is where payday loans help. You can get the cash you need by applying for payday loans online that makes it convenient and easy. You don't have to leave the comfort of your home to apply for the loan. The approval process is fast and you get money directly into your bank account.
Why Payday Loans Work
The same day cash advance system can solve problems quickly between paydays. Only individuals who know they can repay the short-term loan quickly should consider payday loans. The main concern is that these fast cash loans come with higher-than-usual interest rates. But as long as the loan is paid off by the due date, which is usually the next payday, the interest rate won't matter much. It's a convenient way to gain access to cash without it affecting your credit.
Most payday lenders do not do credit checks and do not require a passing credit score. It's also convenient because the loan can be approved in a matter of hours. The money can then be used for anything including short weekend getaways. These loans are very useful in paying for car repairs. It also avoids tapping into money-earning savings accounts.
Payday loans also provide the advantage of private transactions, whereas a conventional loan becomes part of your credit history. The fact that you don't have to bother friends and relatives as a last resort spares you from the humiliation of asking for money. Additionally, the application process is very simple and can be completed in a matter of minutes.
The Payday Loan Process
Each payday loans lenders have their own requirements. Many lenders will ask for your bank account information so that they can debit your account on the due date. Others will ask for a post-dated check that they will cash on your next payday. The instant cash advance is usually delivered to your account electronically.
Taking Responsibility
Payday loans are not for everyone, but they can work effectively for people who use them responsibly. You should have your own repayment plan and find the lender that offers those terms. Make sure you read all the terms and conditions carefully before signing the application. All fees and interest rates must be explained in the agreement.
You need to understand what happens if you fail to repay the loan on time. It may harm your credit and you have to pay huge penalties. So it's important to make necessary payments on time and prevent rolling over a loan. Borrow what you can repay without further damaging your financial condition.
Remember, not all payday loan lenders are the same. Research well and choose a payday loan lender after due diligence. Check how transparent they are with their fee structure and agreements. Select the one who is legitimate to do business in your state. Shop around carefully to find the best payday loan lender that meets all your requirements.
Filling out the application accurately is another important point to remember since falsifying information on a form is fraud. Some payday lenders work with low-income retirees, but that doesn't mean the lender won't eventually send a default to collections. Due to borrowing abuses, loan requirements have generally gotten stricter, including with payday loans.
A payday loan must be paid off before the next one can be taken out. For irresponsible individuals, payday loans can turn into debt spiraling out of control. But if you use an instant cash advance responsibly, it can reduce stress and make life easier.
Related Reading: Steps to Obtain Online Payday Loans Against Social Security