You are entitled to an interest rate cap on certain loans if you are on active Guard or Reserve duty. This limit was set by the Military Lending Act (MLA) of 2007. The law was meant to specifically protect military personnel, their spouses and dependents against predatory lending practices. It provides more rights to military families that an average citizen does not enjoy in the case of payday loans.
The types of payday loans covered under the Military Lending Act are those that are paid back in less than 91 days, do not exceed $2,000 and require a debit, check authorization or other methods of payment that are delayed for one or more days. Vehicle title loans and tax refund anticipation loans are also covered under the Military Lending Act.
Here's more insight on rules governing payday loans for military families:
36% Interest Rate Limit
Under the MLA, the most a payday loan lender can charge a military service employee in interest is 36 percent. The Military Annual Percentage Rate (MAPR) includes fees, interest, credit service charges, credit insurance premiums, credit renewal costs, and other credit-related costs associated with the loan.
MAPR must not exceed 36% regardless of whether or not the charges also comprise fees and other credit-related costs. Additionally, the creditor may not roll-over or refinance the same loan, although a renegotiated loan in the borrower's favor is permitted.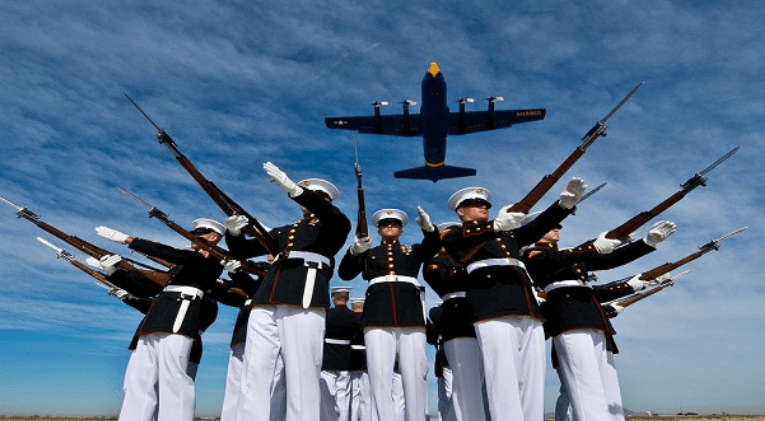 Part of the reason these rules were enacted was due to the Defense Department's determination that creditors near military bases were threatening military families. Personnel who are specifically protected include the active National Guard/Reserve as well as active duty members and their families. The 36 percent cap for qualified individuals is not available to consumers in general.
Creditor Responsibilities
The law further requires that creditors must give written and oral disclosure upfront prior to a signed agreement. They cannot force service members, for example, to pay through automatic allotments electronically withdrawn from a bank account or taken from a paycheck. Creditors are also not allowed to charge a prepayment penalty when borrowers repay the loan early.
Other provisions of the law are similar to consumer protections. No creditor, for example, may force a borrower to waive their state and federal rights, such as those expressed in the service members Civil Relief Act. This law prohibits a service member from being sued while on active duty.
Special Protection
For all payday loans of $2,000 or less with terms of up to 91 days, lenders must follow the MLA and respect the rights of military personnel and their dependents. The common consumer may end up paying an interest rate of 500 percent on a payday loan, whereas a military member or relative is assured by law a rate of 36 percent or less.
Another right of service members is that creditors cannot require them to submit to arbitration, in which a neutral party other than a court decides the outcome. Consumers sometimes agree to waive certain rights in order to resolve the dispute through arbitration, so the MLA protects service personnel from entering such binding agreements.
Amendment and Expansion of the MLA
In 2013, the Military Lending Act was amended and gave Consumer Financial Protection Bureau (CFPB) the power to enforce the act. In 2015, President Obama announced some changes in the Military Lending Act and expanded it to cover a wide range of products. He once said in his speech to the Veterans of Foreign Wars convention in Pittsburgh: "to give our troops and veterans every chance to enjoy the American dream you helped defend."
Additional Protection
Apart from MLA, you are further protected by federal Truth in Lending Act that treats payday loans as conventional loans. The lenders are required to disclose the total cost of the loan. They should tell you about the dollar amount and the annual percentage rate (APR) of the loan before signing the loan agreement. This protects you from any hidden payday charges.
Benefits of Payday Loans
Even after creating a budget and looking only after the necessities, military families can face financial emergency. Payday loans are helpful to military families in between paychecks. Sometimes medical bills, car repair bills or regular bills can pile up and payday loans provide an easy solution.
Payday loans are usually short-term with higher interest rates than conventional loans. They work well for people with bad credit or individuals who do not enjoy going through the credit check process, which can potentially impact credit scores. Payday loans usually involve repaying a lender back on the borrower's next payday. Many times the money is debited from a bank account by the lender. Sometimes the lender accepts a post-dated check.
Another major benefit of a payday loan is that it's usually quick and easy. You can receive a cash advance up to $500 in some places and $1000 in other places within a day. The main requirement is to be employed. It can be an effective way to pay for emergencies or solutions that can help you in the short-run. Some people even use them for vacations and gift-giving. As long as you repay the loan quickly, you will not have to worry about the interest rate and fees.
Tips for Military Families
Before taking a payday loan, research well and find out all the information you can about the lender. Borrow only from the lenders that are licensed to lend in your state. Know about the collection laws regarding payday loans in your state. Be aware of loans that have a repayment term of more than 91 days, as MLA does not cover these types of loans. Check with your on-base financial manager before deciding to take any loan.
In addition to the MLA, it's important for all consumers to know their rights concerning payday loans, which vary from state to state. Some states such as New York and New Jersey, for example, have lower caps on interest rates than stated in the MLA. Be sure to check with your state to find out about your additional rights.

                     Get Started For Quick Cash In Emergencies
                               

Related Reading: How Retirees Can Get Online Payday Loans on Social Security Income
Related Reading: Steps to Obtain Online Payday Loans Against Social Security
Related Reading: How You Can Get a Online Payday Loan on Social Security