We all know that payday loans are a good source for urgent cash when we need it. So if simply defined; it is a short-term loan, generally from $100 to $1000 or more, which is due on your next payday. However, depending on your state law, payday loans are either available through storefront payday lenders or online.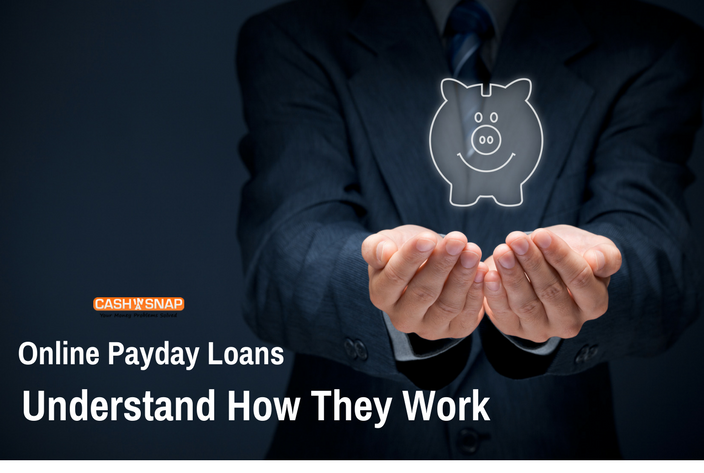 In order to understand payday loans better, let's explore its important features:
Features Of Payday Loans
Payday loans are usually for small amounts, as many states have set a limit on its size. Mostly the limit ranges around $1000, although can also be above and below the mentioned amount.
A payday loan is usually repaid in a single payment on the borrower's next payday. Where the due date is typically two to four weeks from the date you get the loan on. However, be sure to check the specific due date in your payday loan agreement.
You generally write a post-dated check for the full balance in order to repay the loan, or you provide the lender with authorization to electronically debit the funds from your bank account. So that if you fail to repay the loan on the due date, the lender can cash the check or can withdraw money electronically from your account.
Your payday lender might not consider your ability to repay the loan while meeting your other financial obligations. But always pay back the loan on the terms you have agreed with the lender.
The loan proceeds may be provided to you by cash or check or can be electronically deposited into your account. So choose the appropriate option to receive your money.
Apart from these, other loan features may vary. For example, payday loans are often structured to be paid in one lump sum payment; but some state laws permit lenders to "rollover" or "renew" a loan for another pay period. Then, you just need to pay the fees due and the lender extends the due date.
What are the costs and fees for a payday loan?
Now, as far as the cost of a payday loan is concerned, many state laws set a maximum amount for payday loan fees. It ranges from $10 to $30 for every $100 borrowed. And if your loan is for two-weeks, these finance charges might result in higher interest rates – as high as 390 to 780% APR; because shorter-term loans have higher APRs. Though, in many states, the cost of the loan, the fees, and the maximum loan amount are capped.
Thus, after exploring the noteworthy features, let's move ahead with how payday loans work and the application process involved.
Online Payday Loans: How They Work
You don't need to leave your home or office, to apply for payday loans from $100 to $1,000 or more. Simply fill out an application on Cash in a Snap's website, and wait just a few minutes as we search our vast network of reputable lenders for the loan tailored to your needs. Once approved, you will be contacted by the lender who will disclose their loan's rates and terms. As soon as you accept these terms, you will have the funds deposited directly into your account, probably the next business day. Some lenders might even transfer the money to your bank in just a few hours. All you need for loan approval:
Employment at a current job for 90 days or more.
Be of age 18 or older, and a citizen or permanent resident of the United States.
Income of at least $1,000/month after taxes.
A valid checking account in your name.
Home and work phone numbers.
Remember; once your application is received, it is immediately sent to the lender that best suits your needs. So get started with us and be amazed at how easy it is.
Also Read: