In need of a quick, short-term loan (payday loan) to handle an emergency expense or situation? If you do not have a credit card you can use or have bad credit, you have two options - a local lending outlet/store and a cash advance lender online.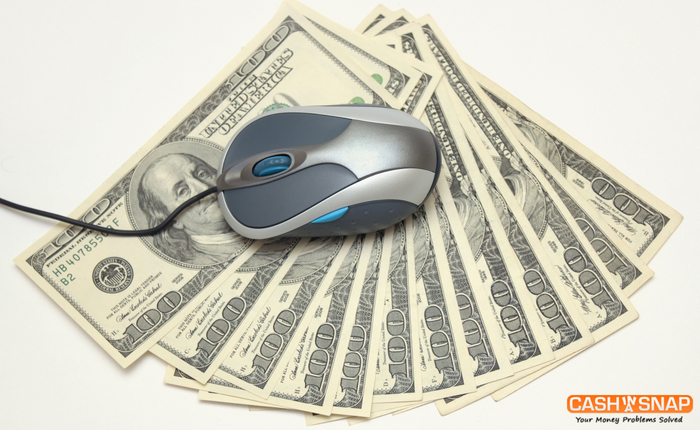 Local Lending Stores Go to a local lending outlet/store and fill in the paperwork and ask for a loan. There are some negatives to this process. For example, you have to search for one, assuming they even exist in your state (many states now bar these businesses), then you have to drive there, then you have to see if they have the available money to lend, and so on.
Cash Advance Lenders Online
This option is faster, easier, and better. Here are the reasons why you should consider a cash advance lender online as your first option.
One, you can submit your online payday loan application in just a few minutes or less.

Two, online lenders like CashinaSnap, work with a large number of lenders, so they always have lenders who have the cash to lend and are eager to do so.

Third, also due to a large number of lenders, your odds of being approved are much higher.

And, the entire process after you submit your application only takes a minute or so for you to get your answer: approved or not approved.

If approved, you will have to spend around 10-15 minutes to finalize your loan on the phone with your lender, then the funds are in your bank account the next business day in almost all cases.
What You Need to Know Before Applying for a Cash Advance Online
Here are some important things you should know before getting a cash advance online:
No legitimate cash advance lender online will ever ask for any money up front. Their only questions will be about your employment or bank account or possibly another item from your application.

Cash advance lenders online, if you are approved, will explain your loan amount, loan terms, payment terms, and answer any questions you may have. Even if approved, you are never obligated to accept a loan offer.
Cash Advance Loans and Payday Loans
Cash advance loans are often referred to as payday loans. Auto title loans are also available in a small number of states, so cash advance lenders online are often a better choice. Usually, your cash advance online lender will collect the balance of your loan from your checking account on your next payday.
There are high fees associated with payday loans so be cautious before you commit to one. Don't get trapped in a cycle of ongoing extra charges due to late payments, rollovers, etc. Of course, if you can get a personal loan from a family member or friend that may be preferable to a payday loan.
Remember, short-term online payday loans are a way to get money quickly. However, they should never be used unless you are certain you can pay back the loan on the terms your lender provides to you.
Want to get connected with our large network of legitimate cash advance lenders online? Apply now and get the cash you need!